Mumbai – July 11, 2019 (GPN)  : Meripheri, is the latest mobile app available on the Google play store,  a unique app that connects the consumers with their neighborhood Pheriwala and makes their life easier.
The application which is free and available for download, is India's first mobile app that connects the consumers/ buyers with the local hawkers commonly known as PheriWala's in India. The app is very simple to use, it shows the hawkers photo, cart contents with images & description of the items, and based on the items required, nearest hawkers and their complete cart list along with items matched/connected. There is a functionality which has been developed to track the hawker's live location and thus can be very helpful for housewives, officegoers and save time & money. It is indeed a novice idea giving you your favorite chaat, vada-pao and other grocery items at your door step and convenience.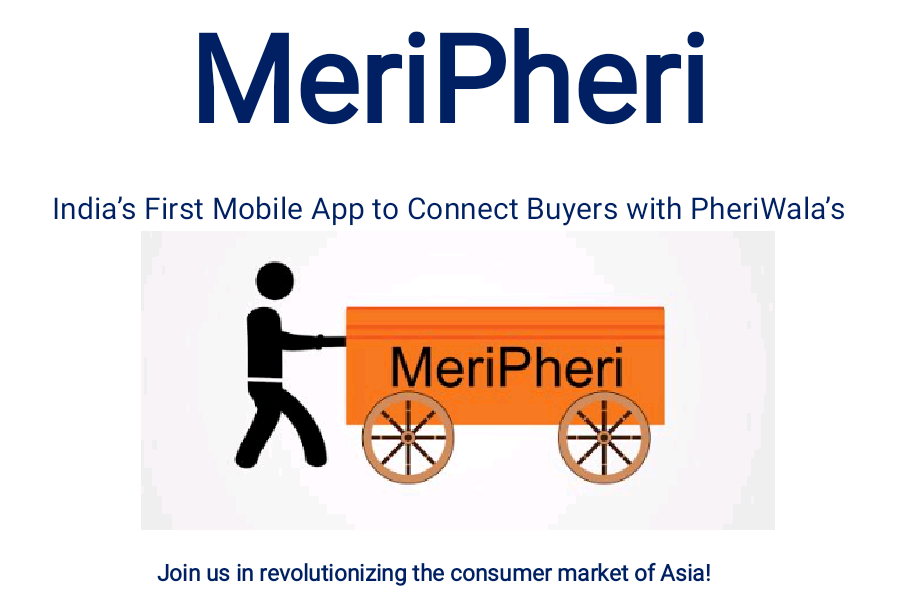 The app has been developed by two tech savy teenagers, Aditya Bhatia 16yrs old resident of US and Aryan Bhatia 13 years old of Mumbai. They have used simple algorithm to develop the application and to further make it user friendly have provided in 7 regional languages including English, Hindi, Marathi, Gujarati, Punjabi, Tamil and Telegu. The young Kids have been mentored by Mr Sanjay Bhatia, Aditya's father who is himself a technocrat and has created many apps and software applications in the past.
The MeriPheri app, is addressing a useful need for the P- Commerce (pheri-business)  and is expected to be a boost for this category of unorganized segment. As it helps them to avoid the no-hawker's zone and municipality action at the same time it gives them the idea of maximum demand being generated from the specific area and accordingly choose their path.
On the occasion of the product launch and interaction Mr Aryan Bhatia said "The Meripheri app is a need based application, which will give a tremendous boost to the business of these unorganized players. We expect the app being user friendly, will benefit both the consumers and the vendors at the same time". Aditya added further that there is tremendous market in whole of South East Asia in countries like India, Bangladesh, Nepal, Sri Lanka, Malaysia and China and App shall be used by lacs of Pheriwalas and millions of Buyers. Ends