Mumbai, 10 August, 2018 – Bustling Mumbai has turned busier with the arrival of Joyalukkas's fourth showroom in Andheri (West). With bright and spacious interiors, world-class selection of high-quality jewellery and unmatched customer service, Joyalukkas Andheri (West) is set to be a new favourite destination for jewellery lovers living and working around the area.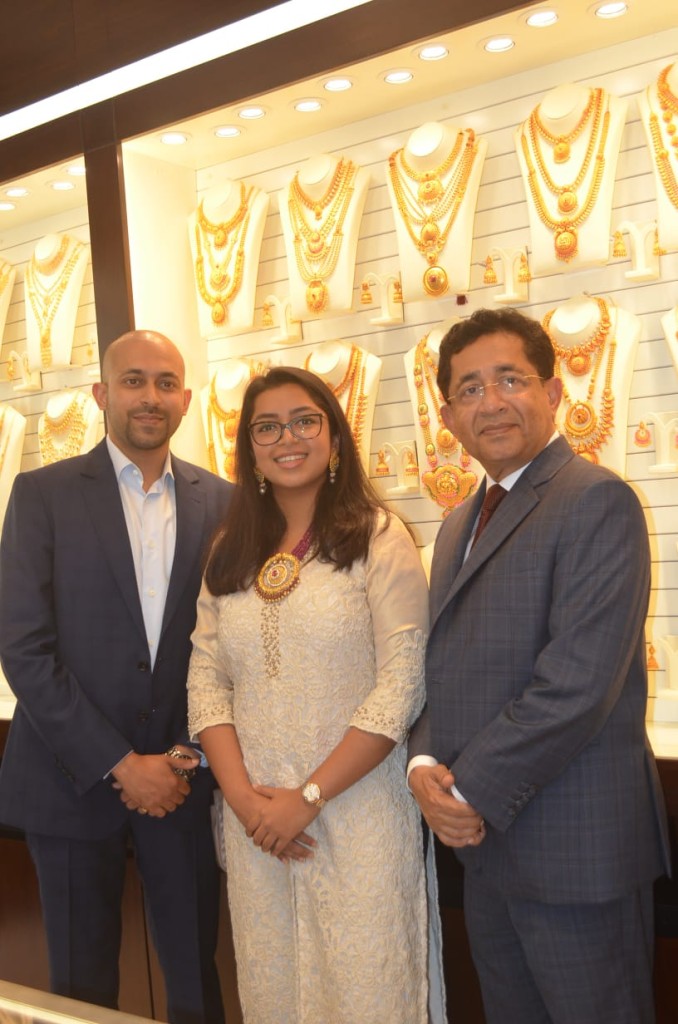 The showroom was inaugurated on August 10, 2018 and was an exciting affair attended by thousands, led by dignitaries, VIPs and chief executives of the Joyalukkas Group.
Designed to offer the pure joy of jewellery shopping, Joyalukkas Andheri (West) features an expansive display area showcasing the Brand's signature collections and a million traditional, contemporary and trendy designs.
"Mumbai is one of the most exciting cities in India, and a hub of culture, art and fashion," said Mr. Joy Alukkas, Chairman and MD of Joyalukkas Group. "It is such a delight to continue to expand our presence and offer our loyal supporters the jewellery of their dreams in the City of Dreams."
The first 400 shoppers on the opening day of Joyalukkas Andheri (West) showroom were in for a treat, with diamond and gold pendants given free with their purchase.
Joyalukkas Andheri (West), Mumbai will feature over a million jewellery designs showcasing a mix of traditional, ethno contemporary and international influences. It will carry an exclusive line of Joyalukkas brands, such as Veda Temple Jewellery, Pride Diamonds, Eleganza Polki Diamonds, Masaaki Pearls, Zenina Turkish Jewellery, Li'l Joy Kids Jewellery, the Apurva Antique collection & Ratna Precious Stone Jewellery, as well as brand-new diamond collections 7 Wonders Daily Wear and Iris Colourful Diamond Jewellery. ENDS
About Joyalukkas Group:
Joyalukkas Group is a multi-billion dollar global conglomerate, with varied business interests. The group operates its various business operations across UAE, Kingdom of Saudi Arabia, Bahrain, Oman, Kuwait, Qatar, Singapore, Malaysia, USA,UK and India. The group businesses include Jewellery, Money Exchange, Fashion & Silks and Malls. Joyalukkas employs over 8,000 professionals across the world, and is one of the most awarded and recognized Jewellery retail chains in the world.