Mumbai 9 Nov, 2016 (GPN) : Hema Malini,  
Ashish Shelar MLA,Tabassum,Sunil Pal,TinnaGhaai,
Deevya,Ayushman,Akhilesh & Manindra Jain came for inauguration of Padamshree Ravindra Jain Chowk at Bandra.
Deevya Jain wife of Music director-singer Padamshree Ravindra Jain and his son Ayushman Jain along with Akhilesh Jain and Manindra Jain.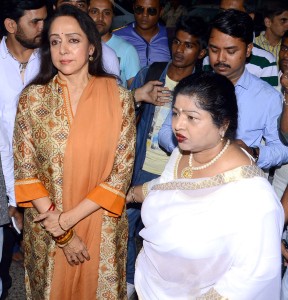 The invited guest for inauguration of Ravindra Jain chowk at Bandra West.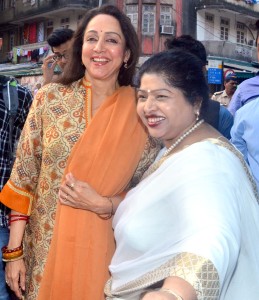 MLA Ashish Shelar came on time for the event.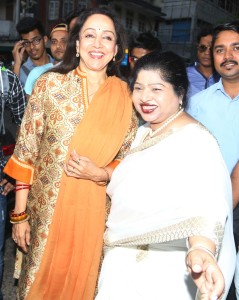 Hema Malini inaugurated the chowk.Tabassum,Nirmala Jain,Tinaa Ghaai,Sunil Pal and singers of RJ Series family came for the event.