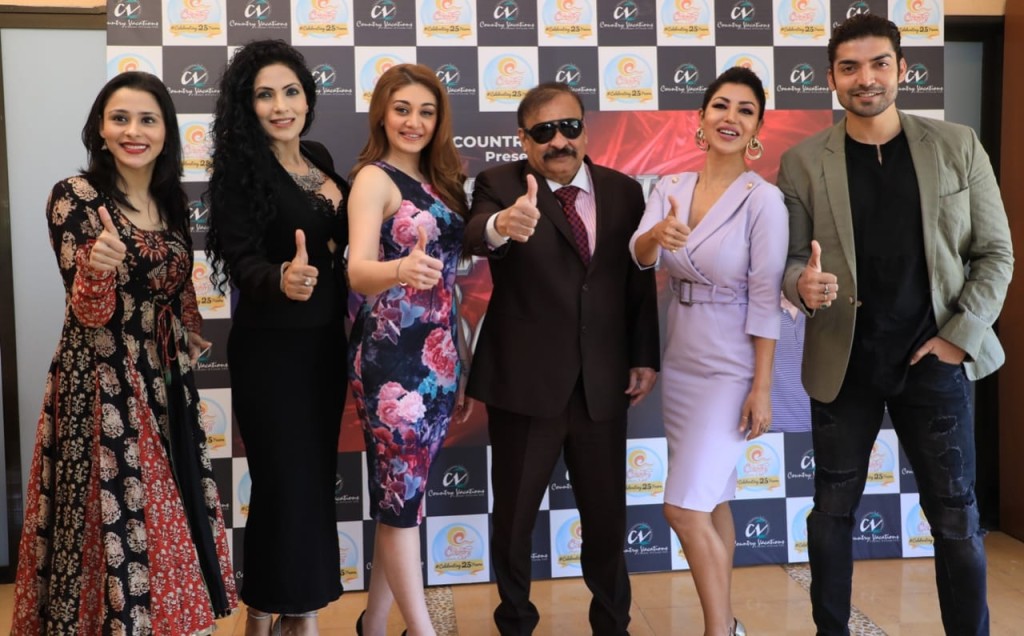 MUMBAI, 15 November, 2018 (GPN) : Country Club Hospitality & Holidays Ltd. (CCHHL), India's market leader in leisure and entertainment space, has entered into joint development agreements with leading real estate companies to develop its Sarjapur and Begumpet properties and is in the advanced stages of selling its Jade Resorts (Chennai) property.
In an exclusive interview with our correspondent Sachin Murdeshwar Global Prime News (GPN), CCHHL   Chairma Mr Y Rajeev Reddy revealed these joint agreements were part of the exercise the company has initiated to pare down its debt by at least 10-15 per cent in financial year 2018 – 19 and more than 50-60% over the next 2-3 years.
He informed that the group had a domestic debt of Rs. 275 crores and an asset base of over Rs.1500 Crores. The prime reason for the debt had been company's expansion into various cities.
Talking specifically about CCHHL's Sarjapur and Begumpet projects, Mr Reddy revealed that the total development area would be in the region 0.5 million Sq Ft and Owner share would accrue Rs. 140 crores to the company. The total proceeds would be utilised to retire part of high cost debt.
He pointed out that the company has received an advance amount of Rs.5 crores and is expected to receive an additional amount of Rs.25 crores and the joint development of the land parcel is expected to take over 30 months.
Mr Reddy stated that the total non-core assets of the group form massive two million square feet in built up area in both commercial and residential categories. The company has already been approached by many real estate players and is looking for more offers by newer players before finalizing further deals.
Mr Reddy pointed out that CCHHL's debt reduction strategy would substantially bring down the company's interest burden that currently amounts to Rs. 40 crores per annum.
As regards the performance of the company, Mr Reddy stated that CCHHL hopes to perform much better during this financial year on the back of launch of newer products coupled with cost optimisation introduced by the company. CCHHL recently launched its prestigious Millionaire Cards across India.
Mr Reddy said the response to the new cards has been fabulous. CCHHL hopes to achieve a topline growth of 25 per cent this financial year.
It's the time of the year when India's Largest Leisure and Entertainment conglomerate Country Club announces its New Year performance line up which is in its 12th year.. The Country Club's large base of members, their family & friends have been ringing in the New Year with performance from their favourite stars amidst huge gathering filled with great music, food and other extravaganza. It's an event every member of CCHH in India and abroad eagerly awaits.
The CCHH family has this curiosity and excitement of knowing the celebrity line up for Asia's Biggest New Year bash 2019, which is in its twelfth year of great performances from various artists from Bollywood. Keeping up with tradition & promise Country club announced their first list of Celebrities at a press conference held at the Mumbai club. The names announced were Gurmeet Choudhary, known for films like Paltan, khamoshiyaan, Wajah Tum Ho etc, Debina Bonnerjee TV actress known for her role of Sita, Kaanta laga girl Shefali Jariwala & Khushbu Purohit known for her roles in films like Ram Leela, Dahleez etc and Simran Ahuja. The other list of celebrity performers will be revealed in near future since they are in advance talks as of now.
Speaking on the occasion CMD CCHHL Mr. Rajeev Reddy said "It's more than a decades Country Club has been celebrating new years with their members. Keeping up the promise to ring in the New Year with fun filled memories, we this year again bring the best names in the entertainment space to perform at various venues across the Country & abroad. Living up to our motto of giving best in leisure & entertainment to our members"
CCHHL is India's largest leisure and entertainment conglomerate. It has 53 clubs across India and abroad with over 4 lakh members and is recognized by Limca Book of World Records as "India's Biggest Chain of Family Clubs". Country Clubs are known for the fitness and clubbing facilities they offer, as also for star-studded high profile entertainment events they organize all throughout the year for their members
———ENDS
FOR MORE PHOTOS OF THE EVENT PLEASE VISIT : www.facebook.com/globalprimenews