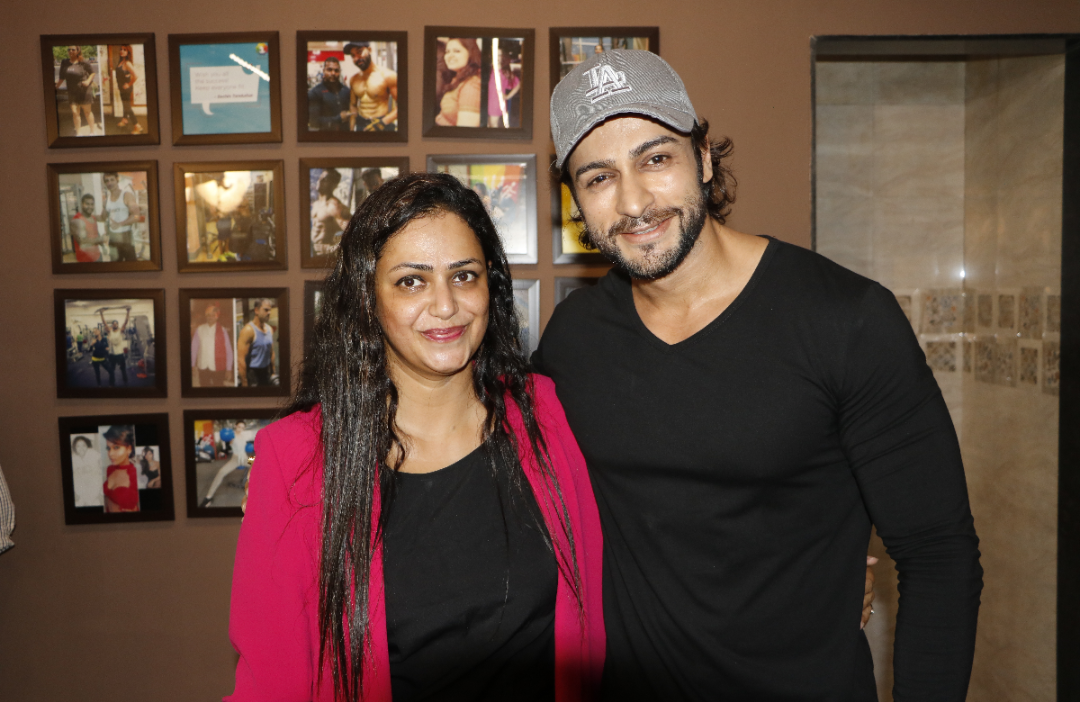 – Hosts a grand Monsoon Fitness Party attended by many TV celebrities
Mumbai, 16th August 2019 (GPN):  After running successful fitness centres at Colaba, Khar and Worli, H.E.A.L institute, pioneers of sports science in India has launched a mind and body fitness studio at Andheri.  H.E.A.L envisions making state-of-the-art-fitness regimes and facilities accessible to every Mumbaikar.
The studio was launched with a grand Monsoon Fitness Party attended by several fitness enthusiasts and celebrities like Shaleen Bhanot, actress Aakanksha Singh (known for her performance in Na Bole Tum Na Maine Kuch Kaha) and Miss Diva 2013 – Manasi Moghe. The party began with a functional training session by celebrity fitness trainer Louies J Thomas. In this 45 minutes session, he demonstrated fitness exercises designed to train and develop the muscles. He also trained the participants in weight bearing activities targeted at core muscles of the abdomen and lower back. After the rigorous workout training session, participants were seen doing the happy feet movement and grooving to the beats of Zumba. The participants were also taught the art of Yoga in the next session which helped them control their mind, body and soul. The event ended on a high note with a non-stop 45 minutes Bollywood active workout.
Television actor Saleen Bhanot says, "I would like to thank H.E.A.L for having me at the new fitness studio launch. I felt so good grooving to the bhanda beats with all the fitness enthusiasts. This monsoon fitness party made me realise fitness fun be a fun activity."
Commenting on the launch of the new fitness centre, Ms. Namita Ambani, Director & COO of H.E.A.L. Institute says, "We are overwhelmed with the response we have received for our other H.E.A.L centres. We are very excited to launch our athletic fitness studio in Andheri. Our holistic approach to physiotherapy, fitness and sustenance via recovery helps our customers find a balance in their increasingly fast-paced daily life. Our constant endeavor is to steer the paradigm shift towards sports therapy in a unique way that enables overall growth."
Sharing his experience, celebrity trainer Louies K Thomas says, ""It's a pleasure to be a part of Heal's family. I was so happy to see Aakanksha Singh and Manasi Moghe enjoying my functional training session. This new centre is the perfect amalgamation of physical training and body relaxation."
Previously this year H.E.A.L institute has expanded its service in Goa by partnering with Norbert's Fitness Studio. H.E.A.L plans to open a number of fitness studios in Mumbai & key cities in the next 2 years. ENDS