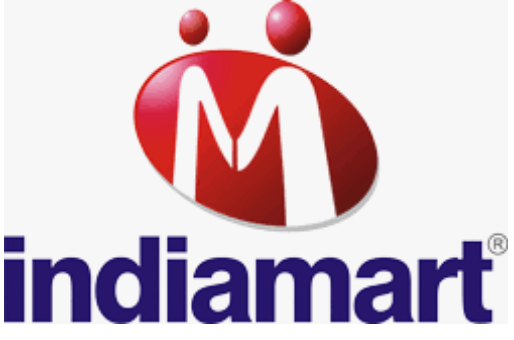 Mumbai, India, August 03, 2019 (GPN)  : IndiaMART InterMESH Limited (referred to as "IndiaMART" or the "Company"), today announced its financial results for the first quarter ending June 30, 2019.
Highlights for the Quarter ended June 30, 2019:                                                                    IndiaMART reported consolidated Total Income of Rs. 162 Crores, 37% growthYoY, primarily driven by increase in revenue from operations. Consolidated Revenue from operations grew by 30% on YoY basis due to increase in number of paying subscribers as well as higher realization from existing customers. Consolidated Deferred Revenue grew by 32% from Rs. 461 Crores in Q1 FY19 to Rs. 610 Crore in Q1 FY20 Crore leading to much better visibility for revenues infuture.
Consolidated EBITDA for Q1 FY20 was Rs. 37 Crore representing a margin expansion from 11% in Q1 FY19 to 25% in Q1 FY20, owing to increase in revenueand optimum utilization of resources. Consolidated Net Profit for the period stoodat Rs. 32 Crores representing a margin of 20% as compared to loss of Rs. 56 Crore in Q1 FY19.
The Company generated consolidated Cash Flow from Operations of Rs. 54 Crore leading to Cash and Investments of Rs. 746 Crore as on June 30, 2019 as compared to 448 Crore on June 30, 2018, an increase of 67% YoY.
Total business enquiries delivered witnessed an increase to 113 million from 98 million, a growth of 15%.
Supplier Storefronts grew to 5.6 million in Q1 FY20 from 5.1 million in Q1 FY19, an increase of 11% YoY. During the same period, paying subscription suppliers witnessed an increase to 132.5 thousand from 113.1 thousand, a growth of 17%.
"We are pleased to report results for the first quarter ending June 2019. Our growth is a result of focus on execution and measures undertaken towards enhancing buyer and supplierexperience. We are continuously investing in expanding our network, enhancing ourtechnological capabilities and acquiring the best minds from the industry. We are hopeful thatthese measures would hold us in good stead going forward as well."
Q1 FY2020 Performance Metrics: Consolidated Basis

 

 

 

 

 

Y-o-Y

Growth

 

Q-o-Q

Particulars (Rs. Cr)

Unit

Q1 FY20

Q1 FY19

Q4 FY19

 

 

 

 

 

 

Growth

Total Income

(Rs. Crore)

162

118

37%

153

6%

Revenue from Operations

(Rs. Crore)

147

113

30%

138

7%

 

EBITDA

 

(Rs. Crore)

 

37

 

12

 

201%

 

20

 

83%

EBITDA Margin

%

25%

11%

 

15%

 

 

Other Income

 

(Rs. Crore)

 

14

 

4

 

 

15

 

Profit Before Tax

(Rs. Crore)

46

(50)

 

34

 

 

Net Profit for the period

 

(Rs. Crore)

 

32

 

(56)

 

 

28

 

Net Profit Margin

%

20%

(48%)

 

18%

 

Cash generated from Operating Activities

 

(Rs. Crore)

 

54

 

45

 

20%

 

98

 

(45%)

Deferred Revenue

(Rs. Crore)

610

461

32%

586

4%

Cash and Investment

(Rs. Crore)

746

448

67%

685

9%
***