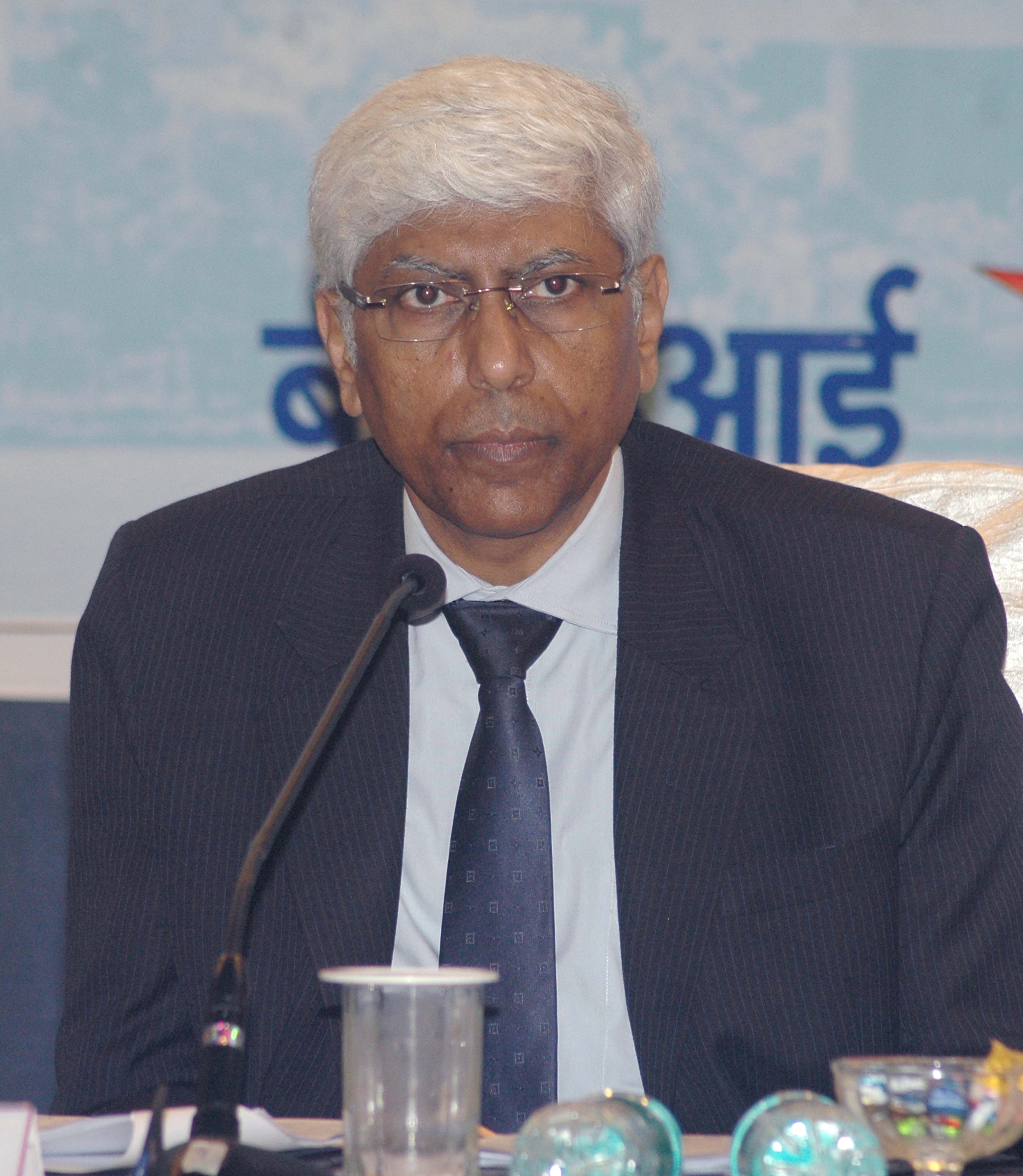 MUMBAI, 30th July 2019 (GPN) : N. Damodharan (Executive Director, of Bank of India announced its audited results for the Q1 FY 2019-20, following the approval of its Board of Directors on July 30, 2019.
BUSINESS: Global Business of the Bank stood at Rs. 8,88,315 crore as on June 30, 2019 against Rs. 8,78,351 crore as on June 30, 2018.
The Global Advances increased from Rs.3,63,747 crore in June 2018 to Rs. 3,76,078 crore in June 2019 and Domestic Advances increased by 11.15% YoY from Rs.2,91,688 crore in June 2018 to Rs. 3,24,198 in June 2019. The overseas advances, however, decreased from Rs. 72,059 crore in June 2018 to Rs. 51,880 crore in June 2019 mainly due to shedding of buyer's credit which was also low yielding.
The Global Deposits witnessed a de-growth from Rs.5,14,604 crore in June 2018 to Rs.5,12,237 crore in June 2019 mainly on account of reducing bulk deposits from Rs.33,312 crore in June 2018 to Rs.20,934 crore in June 2019 (i.e. -37.2% YoY). However, the CASA improved both in terms of amount as well as percentage share in deposits. The CASA amount increased from Rs. 1,69,916 crore in June 2018 to Rs.1,80,187 crore in June 2019. The CASA %age improved from 41.76% in June 2018 to 43.11% in June, 2019.
Priority Sector advances stood at Rs. 123,455 crore which constitutes42.27% of ANBC, well above the regulatory requirement.
Retail Loans went up by 15.90% YoY to Rs. 56,897 crore as on June 30, 2019 from Rs. 49,088 as on June 30, 2018. The share of Retail Loans in Total Domestic Advances improved from 16.83% in June 2018 to 17.55% in June 2019. The Home Loan portfolio grew by 18.75% YoY.
ASSET QUALITY: Bank's Gross NPA stood Rs.62,068 crore as at June, 2019 against Rs.60,661 crore in March, 2019. The Gross NPA ratio stood at 16.50% marginally higher than 15.84% in March, 2019.
The Net NPA stood at Rs. 19,288 crore in June, 2019 against Rs. 19,119        crore as in March, 2019. The Net NPA ratio stood at   5.79% as on June 30, 2019 as against 8.45% in June 2018 and 5.61% in March 2019.
The Provision Coverage Ratio improved both on YoY basis as well as sequentially. From 66.67% in June 2018 and 76.95% in March, 2019, the ratio further improved to 77.18% in June, 2019.
PROFIT – Q1 FY2019-20: The Bank's Operating Profit for Q1 FY 2019-20 stood at Rs. 2271 crore against Rs. 1,869 crore during Q1 FY 2018-19, registering an increase of 21.5%.
The Net Profit (PAT) of the Bank stood at Rs. 243 crore in Q1 FY 2019-20 against Rs. 95 crore for Q1-FY2018-19, signifying a rise of 155%.
Net Interest Income (NII) increased to Rs. 3485 crore in June, 2019 from Rs.3354 crore in June, 2018.
Non-Interest Income increased to Rs.1,195 crore during Q1 FY 2019-20 from Rs. 618 crore during Q1 FY 2018-19, indicating a growth rate of 93%. The non-interest income was bolstered by growth in Treasury income as well as core fee based income.
RATIOS: NIM (global) improved from 2.49% in June 2018 to 2.67% in June 2019. The Domestic NIM stood at 3.03% in June, 2019 as against 3.05% in June 2018.
The Return on Equity (RoE) improved from 2.02% in June 2018 to 3.72% in June 2019
Cost to Income Ratio improved both YoY and sequentially. From 52.95% in June 2018 and 59.22% in March, 2019 the ratio improved to 51.47% in June, 2019.
Credit Cost declined significantly from 2.70% in June, 2018 to    2.22% in June, 2019.
 CAPITAL ADEQUACY: The CRAR on solo basis (Basel III) improved from 14.19% in March, 2019 to 14.35% in June 2019. Similarly, the CET1 capital improved from 11.01% to 11.14% during the same period. Tier-I Capital stood at 11.20% and tier-II Capital 3.15% as on 30th June, 2019.
The total Risk Weighted Assets (RWAs) reduced from Rs. 3,05,953 crore in March,2019 to Rs. 2,99,492 crore in June 2019, with reduction of Rs.6461 crore , i.e. 2.11% during Q1.
INITIATIVES: To have focused attention on NPAs and Stressed Assets, Stressed Asset Management Vertical was created.
Recovery Policies modified to strengthen processes for Recovery and sale of Assets to ARCs. Special Non-discretionary/Non-discriminatory Board approvedOTS policies (Star Samadhan)introduced.
'War Room' and 'Watch Room' formed in each Zone for Recovery, NPA reduction and credit monitoring. Credit Monitoring process have been strengthened and a tech-driven Credit Monitoring System for tracking of 'Early Warning Signals' is envisaged.
For expansion of RAM Business, additional Retail Business Centres (RBCs) and new SME City Centresopened. Now, the Bank is having 60 RBCs and 57 SME City Centres. Similarly, separate Gold Loan cells were formed in all Zones for increasing Gold Loan. To augment mid-cap business, Star Prime Verticalhas been strengthened, with focus on Top 300 branches.
Launched Retail loans on Tab application to augment new business.
For tapping business potential where the Bank does not have branches, Bank has opened Business Correspondent based outlets called Star Points. So far, 2034 Star pointshave been opened.  
Bank is implementing Project 'Star Mahashakti' for upgradation of its technology platform from Finacle 7 to Finacle 10.
Rationalisation of Domestic and Overseas branches as well as ATM for reduction of operating cost is being pursued. Last year, closure/merger of 36 domestic branches was undertaken and 1269 ATMs were closed. In International operations, 3 branches were closed during last year and one branch and one Representative office have been closed during current year so far. The rationalisation/merger drive of branches and ATMs will be continued during FY 2019-20.
Monetisation of Non-Core Assets is being undertaken to strengthen capital base. During 2018-19, Rs.227 crore were realized from sale of non-core assets. During current year, we have targeted for more than Rs.600 crore.
AWARDS: In recognition to significant contribution in various fields, Bank of India has been conferred Awards in various fields. Some of them are:
Ranked as the 2nd Most Trusted Brand among the PSU Bank category in 2018 declared by Economic Times in March 2019.
Bank of India won the Reader's Digest Trusted Brand, 2019 in the Banks category.
Bank of India ranked as Best Public Sector Bank 2019 by Synnex Group in the India Banking Summit & Awards 2019.
Bank has been conferredSecond Position among PSU Banks for performance under Sukanya Samriddhi by the National Savings Institute (Ministry of Finance) for the year 2017-18.
Awarded "Best Performer in Currency Derivative Segment"amongst all Banks' Category by BSE for FY 2017-18.
Bank has won Infosys Finacle Clients Innovation Award 2019.
Skoch Order-of-Merit Award 2019 in Gold Category for BOI Mobile.
Skoch Award, 2019 in Silver Category for BOI Mobile.
GUIDANCE – FY 2019-20:  The overall Credit Growth (Global) of the Bank is projected above 10%. The Bank will focus on the growth in Domestic advances, particularly RAM advances. In this context, the Bank will try to fill up the space available in Housing Loan and MSME sector in view of NBFC position at present.
The Bank will continue its drive for Recovery/Resolution of NPAs and containment of slippages. The Net NPA% will be contained below 6%.
The operational efficiency will be improved with NIM (Global) targeted above 3% and further reduction in Cost to Income ratio.
The Bank will continue its effort for optimization of Risk Weighted Assets and plans for augmenting capital base by around Rs.3500 crore.Ends