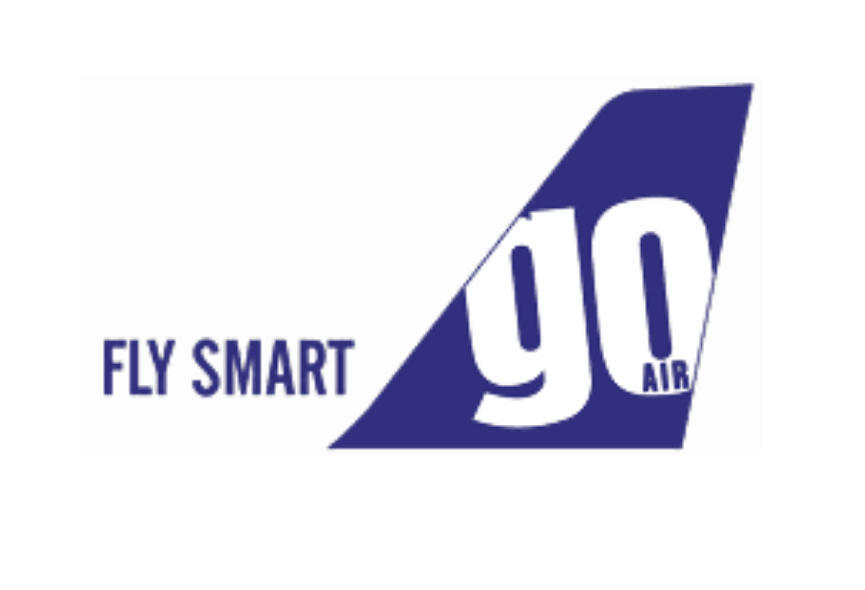 Book all-inclusive flight ticket from 7th May to 9th May
Travel period 15th June to 31st July 2019
Mumbai, 6th May 2019 (GPN) : Come June-July and Mumbaikars will be able to fly to select 7 destinations for as low as Rs 1,532 all inclusive, per person, per sector. GoAir, India's fastest growing airline, with its patented FlySmart options will open up its booking window on 7th May 2019 wherein customers will be able to book direct daily flights from Mumbai to Ahmedabad, Chandigarh, Delhi, Goa, Jaipur, Nagpur and Ranchi and likewise return flights starting at Rs 1,532 all inclusive, per sector per person. The window will close midnight of 9th May 2019 thereby providing 72 hours of SmartTime booking to FlySmart.
Mr. Jeh Wadia, Managing Director, GoAir said: "Mumbai and Mumbaikars know the time-value of money. Early bookings will fetch you lowest price. We appeal to Mumbaikars to take maximum benefit out of these limited-offer seats available at par with comparable modes of transportation. GoAir is committed to provide travelers a value for money proposition through highest standards of customer service and affordable air fares. For the 7th month in a row, GoAir has been ranked on top in 'On-Time-Performance (OTP)' signifying our efforts towards operational efficiency and an enviable customer service."
In Mumbai, all flight numbers starting from G8 2000 to G8 2999 will depart and arrive at Terminal 2.
GoAir flight tickets that are available for Rs 1,532 onward: 
Sr. No
FLIGHT NO.
FROM
DEP
TO
ARR
FREQ
1
G8 2502
Mumbai
5:45
Ranchi
8:15
Daily Non-Stop
2
G8 2503
Ranchi
8:45
Mumbai
11:15
Daily Non-Stop
3
G8 2504
Mumbai
11:55
Ahmedabad
13:20
Daily Non-Stop
4
G8 2505
Ahmedabad
13:50
Mumbai
15:20
Daily Non-Stop
5
G8 2506
Mumbai
16:30
Chandigarh
19:00
    Daily Non-Stop
6
G8 2507
Chandigarh
19:45
Mumbai
22:35
    Daily Non-Stop
7
G8 2508
Mumbai
23:59
Delhi
2:10
    Daily Non-Stop
8
G8 2501
Delhi
2:40
Mumbai
4:55
Daily Non-Stop
9
G8 2601
Mumbai
6:40
Nagpur
8:15
Daily Non-Stop
10
G8 2602
Nagpur
8:50
Mumbai
10:10
Daily Non-Stop
11
G8 2603
Mumbai
10:55
Ahmedabad
12:30
Daily Non-Stop
12
G8 2604
Ahmedabad
13:00
Mumbai
14:20
Daily Non-Stop
13
G8 2605
Mumbai
15:05
Goa
16:35
Daily Non-Stop
14
G8 2606
Goa
17:05
Mumbai
18:10
Daily Non-Stop
15
G8 2607
Mumbai
18:50
Jaipur
20:45
Daily Non-Stop
16
G8 2608
Jaipur
21:15
Mumbai
23:30
Daily Non-Stop
All local timings
     Booking period:  7th May – 9th May 2019.  Travel period: 15th June – 31st July 2019.
About GoAir
GoAir, an aviation foray of the Wadia Group, operates as a low cost carrier model that demands cost leadership, operational efficiency and reliability. GoAir operates Airbus A320s aircraft and flies to 24 domestic destinations including Ahmedabad, Bagdogra, Bengaluru, Bhubaneswar, Chandigarh, Chennai, Delhi, Goa, Guwahati, Hyderabad, Jaipur, Jammu, Kochi, Kolkata, Kannur, Leh, Lucknow, Mumbai, Nagpur, Patna, Port Blair, Pune, Ranchi and Srinagar, and 4 international destinations, including Phuket, Malé, Muscat and Abu Dhabi.
GoAir is committed to providing travelers a value for money proposition through highest standards of customer service and affordable air fares. The airline is committed to provide secure and efficient transportation at all times with attention to essential details whilst strengthening its position of 'The Smart People's Airline'.  With a wide array of services being made available to enhance the travel experience for economy and business travelers alike, GoAir ensures it lives up to its theme of 'Fly Smart'.