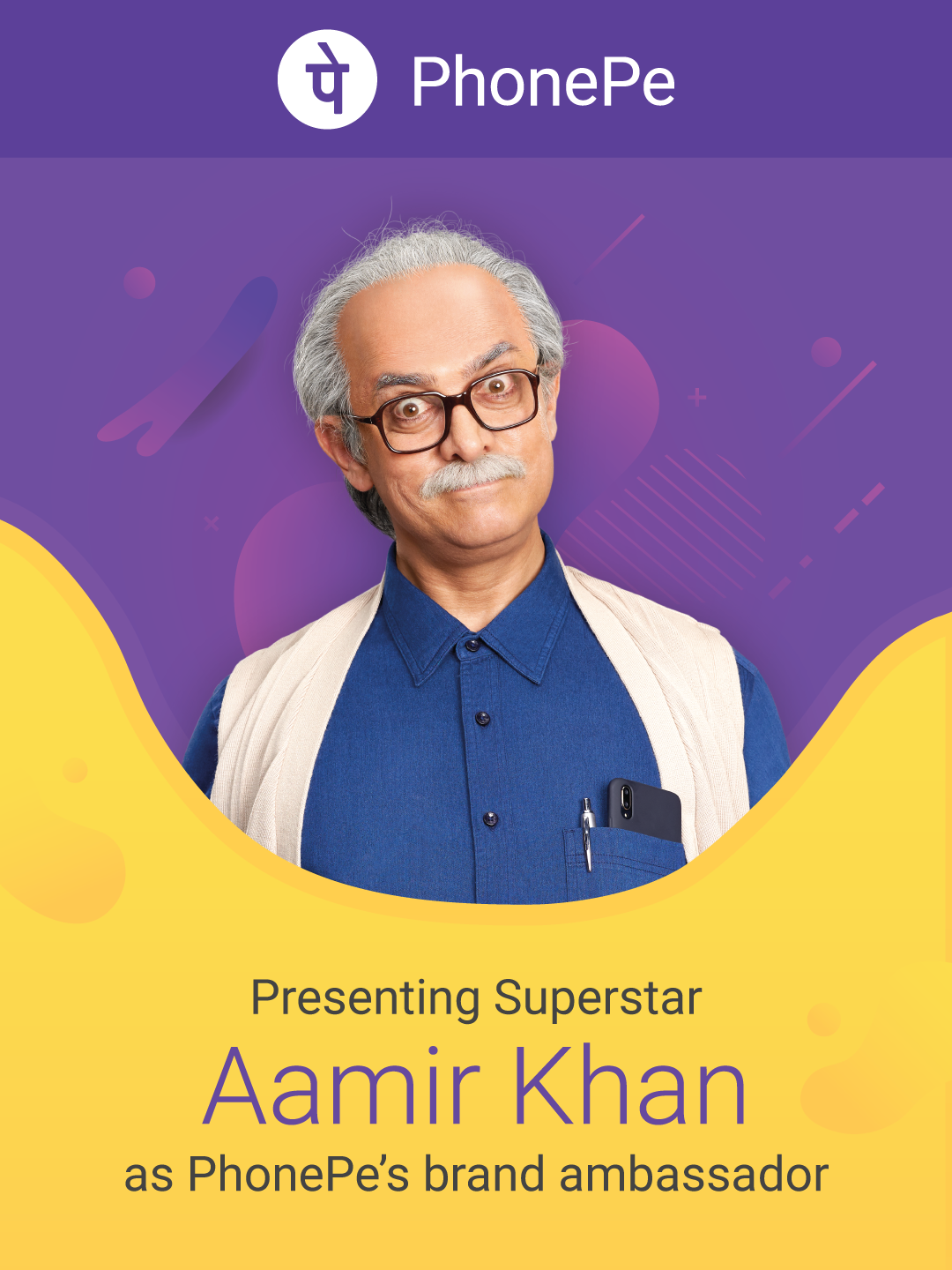 ●        PhonePe will also be the official co-presenting sponsor for the TV broadcast of VIVO IPL 2019
India, 26th March 2019 (GPN) : PhonePe, India's fastest growing payments platform today announced Bollywood superstar Aamir Khan as the face of its brand. PhonePe is also an official co-presenting sponsor for the television broadcast of VIVO IPL 2019, and will be launching a series of new TV ads featuring Aamir Khan during this season. Aamir's presence in the TV ads and his mass appeal as a national icon will help PhonePe create awareness about the benefits of digital payments for users across India.
Commenting on the announcement,   Sameer Nigam, CEO and Founder, PhonePe said, "Aamir Khan is among the world's biggest superstars today. He is a highly renowned actor who is known for doing path-breaking work in his industry. In his personal capacity too, Aamir has been instrumental in creating awareness about many important social issues in India. His name is synonymous with sincerity, hard work and dedication to his craft. These are values that are completely in sync with PhonePe's ethos of trust, security and reliability, therefore we felt that Aamir is the perfect brand ambassador for our company as we look to introduce Digital Payments to a billion Indians."   
"We are also very excited to be part of VIVO IPL 2019. Cricket is the most popular sport in the country and VIVO IPL is the biggest sporting event of the year. Thus, we feel it is a great platform for us to launch our new brand campaign with Aamir and create awareness about the PhonePe platform." he added.
"PhonePe stands for innovation and trust and has been instrumental in simplifying digital payments for millions of Indians in a very short span of time. I have closely been following PhonePe's amazing journey and am delighted to be a part of their phenomenal growth trajectory." said Aamir Khan
About PhonePe:
Bengaluru-headquartered PhonePe is the fastest growing digital payments platform in India. With over 100 million users, the PhonePe app drives the highest number of merchant UPI transactions in India. Using PhonePe, users can send and receive money, recharge mobile, DTH, data cards, make utility payments and buy gold. PhonePe is accepted across 25 lakh merchant outlets nationally. PhonePe also launched its own Apps platform in 2018, and today its customers can place orders on Ola, Myntra, IRCTC, Goibibo, redBus, Oyo, and Treebo etc directly from within the PhonePe Mobile App. For more details, please visithttps://www.phonepe.com or download the PhonePe app.