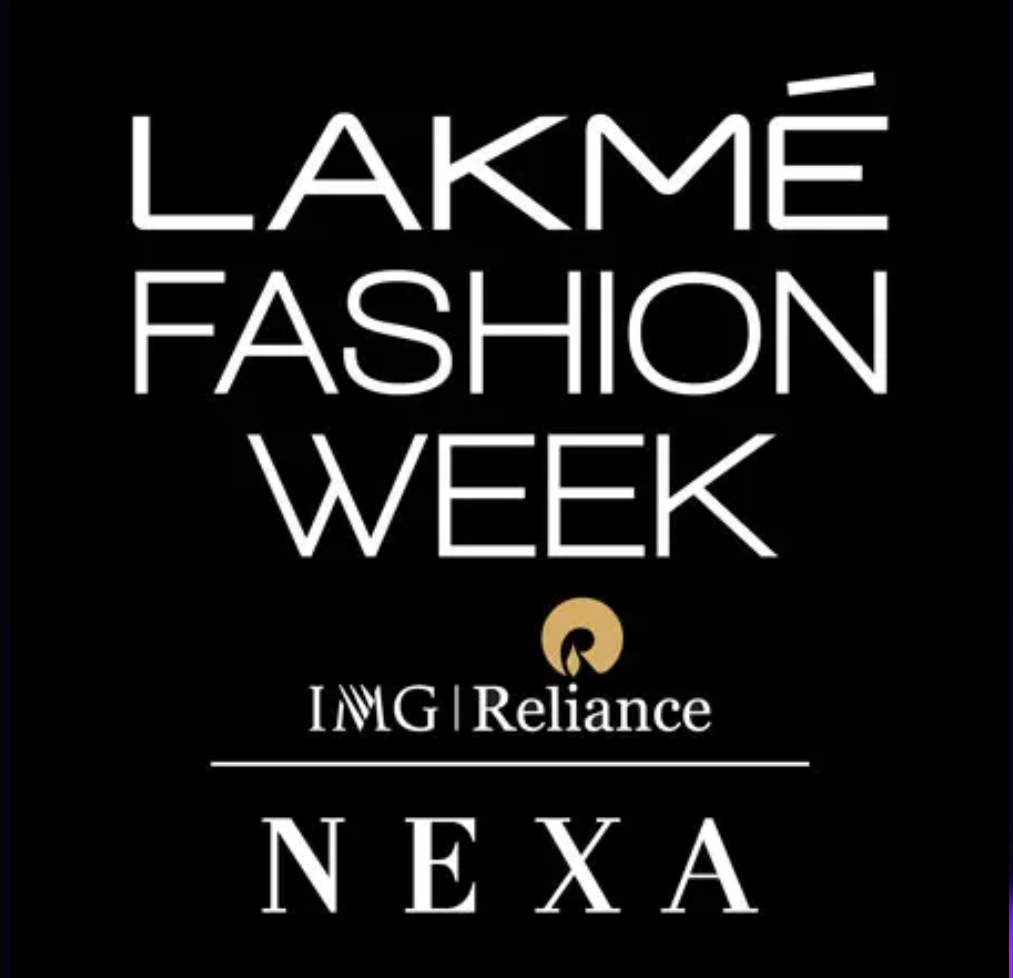 Mumbai, 19 January,  2019  (GPN) : Lakmé Fashion Week, the pioneer of fashion innovation is back with its 2019 Summer/Resort edition. In its 20th year, the premier fashion platform gears up to put forth a promising line-up of shows, designers, creative presentations and ideas. The forthcoming season will host a perfect mix of new, emerging talent and the industry's most established names that are sure to set an unparalleled benchmark of innovation, diversity and creativity in fashion.
Gaurav Gupta, Shantanu & Nikhil, Raghavendra Rathore, Rohit Bal, Anita Dongre, Gauri & Nainika, Ashish N Soni, Narendra Kumar, Shivan & Narresh, Pero, Eka, Bodice, Kunal Rawal among others will come together to present the best of fashion through new and collaborative partnerships. These and many other designers will be showcasing their collections from 30th January to 3rd February 2019, at JioGarden, Bandra-Kurla Complex in Mumbai.
Since its inception, Lakmé Fashion Week has strived to nurture and promote young talent, taken the lead on the digital front, been at the helm of initiating conversations on beauty and inclusivity and continues to excel by innovation as a global fashion platform.
This season too, Lakmé Fashion Week takes forward its pursuit to recognize new and emerging talent through home-grown platforms like the Gen Next programme that will give four new designers the chance to showcase their creations. Lakmé Fashion Week also partners with Diamond Producers Association to present 'The Real Cut', a program that will enable Diamond jewellery designers to collaborate with emerging designers.
Taking forward the legacy of giving fresh faces a chance to walk the ramp, five models will make their runway debut this season.
International hair and make-up artists Marianna, Mitesh Rajani, Rosario, Marcelo will make their presence with their magical strokes at the upcoming season of Lakmé Fashion Week.
LOOKING THROUGH THE LENS | HIGHLIGHTS OF LAKMÉ FASHION WEEK SUMMER/RESORT 2019: Lakmé Fashion Week Summer/ Resort 2019 will witness the return of Shantanu & Nikhil, this time as the Lakmé Absolute Ultimate Finale Designers. Shantanu & Nikhil will present their latest collection, Recruit SS'19 at their first ever Finale at Lakmé Fashion Week Summer/ Resort 2019. This season, the pair is all set to bring alive Lakmé, the country's most iconic beauty brand's beauty theme, Matte Reinvent through a collection which will be the ultimate closure to the 5- days of fashion. This season's beauty theme Matte Reinvent is all about being bold, intensely matte and yet comfortably glamourous, that ties perfectly with Shantanu & Nikhil's design philosophy. Their Finale collection promises to take the audience on an empowering journey of the culmination of modern authority in the contemporary Indian framework of beliefs and will highlight the evolution that has led to the emancipation of the Millennial Indian woman. Embedded in the black, gold and scarlet red color scheme, this season's ensembles will showcase silhouettes that have been reworked into exaggerated drapes with dramatic mesh overlays over their edgy take on traditional skirts, oversized capes accessorized with eclectic medallion adornments, silk tassels and intricate gold embroidery.
Lakmé Fashion Week will host two offsite shows in addition to the finale at venues that are exclusive, mesmerizing and sure to leave audiences and stakeholders wanting more.
Opening Show: Ace designer Gaurav Gupta is set to open the season at The Royal Opera House. The audience will witness the designer's vision of a glamorous, powerful spring 2019 through zardoz work, chikankari, and handwoven brocade textiles with handcrafted, 3D flowers in organza and soft georgette, along with a judicious smattering of crystals. The collection will be a mix of playful dresses, pantsuits, sari-gowns, and eveningwear.
Anita Dongre to collaborate for the first time ever with TENCEL at Taj Lands End : Anita Dongre's first collaboration with TENCEL™ at Lakmé Fashion Week Summer Resort 2019 draws inspiration from the first rays of summer, mirroring nature's blossoming freshness. This season, Anita Dongre celebrates the magic of the idyllic summers with a ready to wear SS'19 collection 'A Summer Reverie' at Taj Lands End, Bandra, Mumbai. The development of this collection starts from TENCEL™ fibres which are hand spun along with silk and satin into a thousand strands and finally woven into fine summer blends. Taking center-stage are light, flowy, silhouettes in fresh floral hues of yellow, apricot, seafoam, surf blue, onion pink and blush; while playful summer prints in pista green, marigold yellow, misty blue, champagne pink and cheerful lavender perfectly embody exquisite flowers in all their bloom. Simple and minimal, the collection features light-weight lehengas, colourful maxi dresses, gorgeous jumpsuits and beautiful crop tops with skirts.
The menswear line consists of kurtas and bundis made using TENCEL™ fabrics and highlighted with happy colourful prints. It's a perfect addition to a man's wardrobe for a summer destination wedding.
The Summer/Resort 2019 edition also makes way for the country's most glamorous designers like Kunal Rawal, Shivan & Narresh, Gauri and Nainika to name a few.
Raghavendra Rathore returns to Lakme Fashion Week in association with NEXA to present a collection that emulates an elegant balance between all things classic yet contemporary in appeal.
INIFD will once again be the official knowledge partner for Lakmé Fashion Week and will present the prestigious Gen Next program at Lakmé Fashion Week Summer/Resort 2019. The four labels making their debut are BIRDWALK, EK KATHA, SUNAINA KHERA and UJJWALA BHADU.
For the first time INIFD will have a show for the winners of their talent search through India in a special show INIFD LaunchPad
Sustainable Fashion Day is a property that celebrates the rich heritage of Indian handloom and indigenous craft season after season. With a special focus on the environment, artisans and weavers, the Sustainable Fashion Day (SFD) on 31st January, will bring to life the magic of Indian heritage crafts.
The 'Circular Design Challenge' – a collaboration of Reliance Industries Ltd.'s (RIL) R | Elan 'Fashion for Earth' initiative, Lakmé Fashion Week (LFW) and the United Nations (UN) in India, will host an eminent jury who will announce the final winner of the challenge. The winner will be felicitated with a Grand Cash Prize of Rs 20 Lakh, to build their sustainable fashion brand, and will also avail an exclusive opportunity to showcase at the next season which is LFW Winter/Festive 2019.
#FashionForLivelihoods show will present collections by three entrepreneurs/organisations who have strengthened livelihoods of the artisans and weavers in their respective regions with consistent efforts. The showcase will include weavers from Bengal who work with Eri Silk in Assam by Jyoti Reddy; Dr. Usha Devi Balakrishnan's 'ANKA' that includes Balrampuram sarees and tie & dye/ Bandhej textiles by Rangsutra, a community owned company of artisans from remote villages of India.
Action Plan On North East India Project by the UN in India and IMG Reliance will present the achievements of the project and interventions made in marginalised handloom clusters in Assam towards sustainable production and development. There will be a special showcase of Eri and Muga textiles hand-woven by artisans in these clusters through a special capsule collection developed by mainstream fashion brands such as Raymond and Anita Dongre Grassroot.
There will be a special show withRossbelle, Chennai; Door of Mai, Kolkata; Doodlage, Delhi where the designers have used the leftover Tencel fabric from the previous LFW seasons and created an upcycled collection under FashUp Project, a special collaboration between Lakmè Fashion Week and Fashion Revolution, a not for profit global movement in over 100 countries for sustainability in the fashion industry.
There will be a special presentation by BUNON, a brand by Soumitra Mondal from Kolkata that was launched in Tokyo, Japan in 2018. Soumitra is launching this label in India through Lakmè Fashion Week this season. The garments are made with Khadi and silk handlooms made by more than 350 weavers in Vardhaman, Murshidabad and Nodia in West Bengal supported by the designer.
The Woolmark Company, the leading authority on merino wool and with Pero, one of India's high-end handmade fashion labels along with Kullu based wool weavers cooperative, Bhuttico co-operative weavers society; have come together to create a unique collaboration from #FarmToFashion. The "Grown in Australia, Made in India" campaign is showcasing handmade merino wool textiles and fashion through a special show at LFW.
Studio at Lakmé Fashion Week is an experimental space for conceptual presentations in formats that promote thought provoking collections by fashion & textile designers and artists. The Studio is a space fashion, art, music, technology, theatre and various creative disciplines converge and inspires designers & artists. Some of the designers this season include ART MEETS FASHION (BOBO CALCUTTA, HELENA BAJAJ LARSEN, YAVI AND AJAY KUMAR), KANIKA GOYAL, REEBOK SOUL FURY WITH BODICE, BRITISH COUNCIL PRESENTS CRAFTING FUTURES WITH DESIGNER ARATRIK DEV VARMAN OF TILLA & DESIGNER BETHANY WILLIAMS.
Speaking about the upcoming season, Ashwath Swaminathan, Head of Innovations, Lakmé said,"Lakmé Fashion Week has always been at the cutting edge of beauty and fashion trends. This season we will give matte an all new meaning with the launch of our new collection. And we are delighted to partner with Shantanu & Nikhil to bring alive our theme of Matte Reinvent through their glamorous garments."
Sharing his views, Jaspreet Chandok, Vice President and Head of Fashion at IMG Reliance said,"With each passing season of Lakme Fashion Week, it continues to be our endeavour to raise the bar and put forth fashion, design and innovation that is unparalled. This season too, we continue to innovate with an exciting mix of new, emerging talent and industry veterans. We also continue to further strengthen our focus on sustainability, inclusivity and diversity. " ENDS