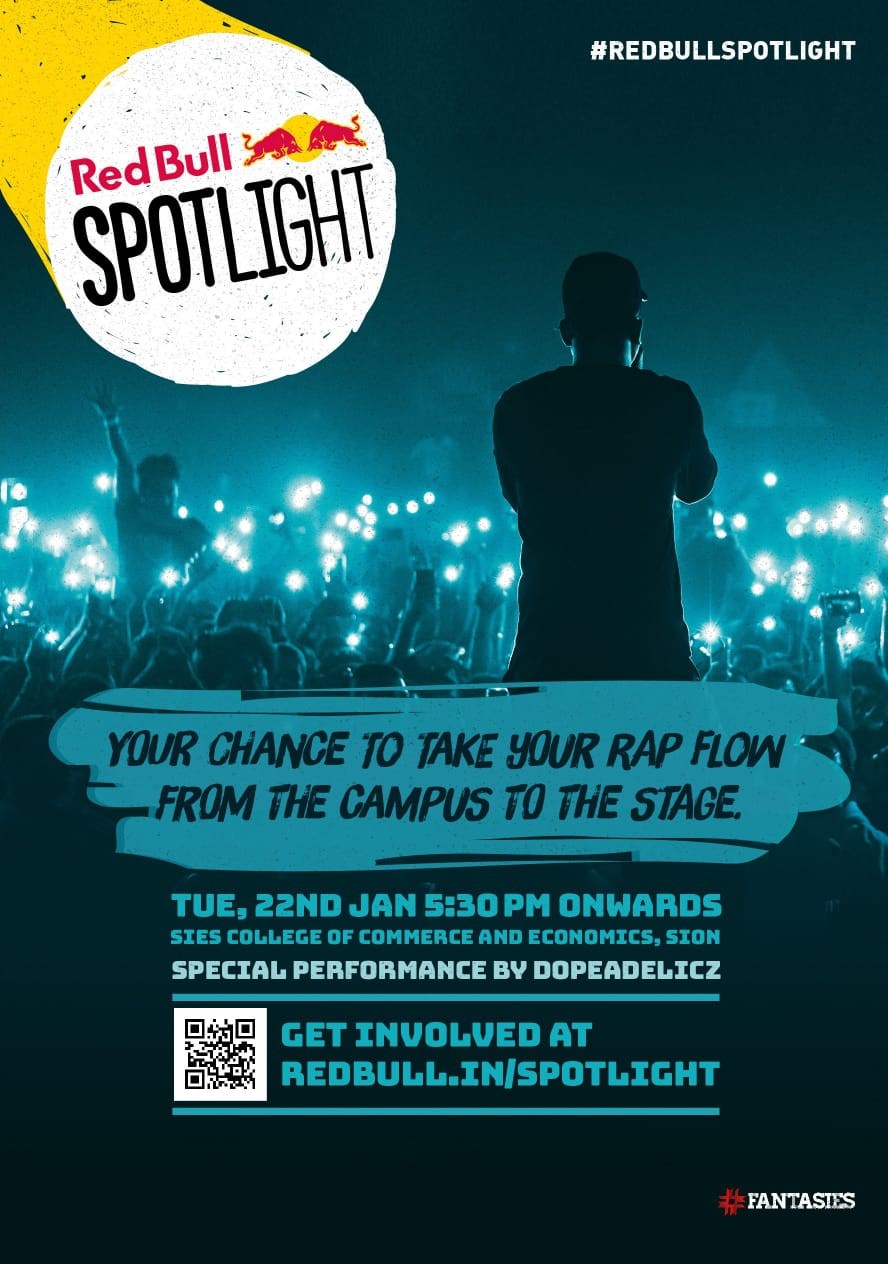 •The first season of the competition, held in 2018, was a search for the country's next emerging band, with Amogh and the Homies from Chennai taking the win
Mumbai, 16 January 2019 (GPN) : After a successful first edition, Red Bull Spotlight returns for season two – this time as a search for India's next hip-hop star. Scheduled to be held in 10 cities across the country – Mumbai, Delhi, Bangalore, Kolkata, Chennai, Hyderabad, Guwahati, Pune, Ahmedabad and Chandigarh – the competition kicks off in Kolkata today, followed by Bengaluru and Mumbai. Stay tuned for more dates.
To Participate, Register on: www.redbull.in/spotlight
Kolkata
Date: January 15
Venue: The Bhawanipur Education Society College
Time: 4:30pm onwards
Bengaluru
Date: January 19
Venue: Jain University, Centre of Management Studies
Time: 5:30pm onwards
Mumbai
Date: January 22
Venue: SIES College of Commerce and Economics, Sion
Time: 5.30pm onwards
Special Performance by Dopeadelicz
After a series of city rounds, one winner from each city will be flown to Mumbai for the finals, where, following a showcase by each of the finalists, one national champion will be crowned. The national champion will be given the opportunity to record their full-length album at a professional studio, plus other benefits including a full press kit – complete with a photo shoot and album art for their newly recorded album – and a music video. In addition, each of the city winners will be given studio time to record one song along with a video.
For more information and more dates, stay tuned to www.redbull.in/spotlight.
Facebook: www.facebook.com/redbull
Instagram: @redbullindia
Twitter: @redbullindia