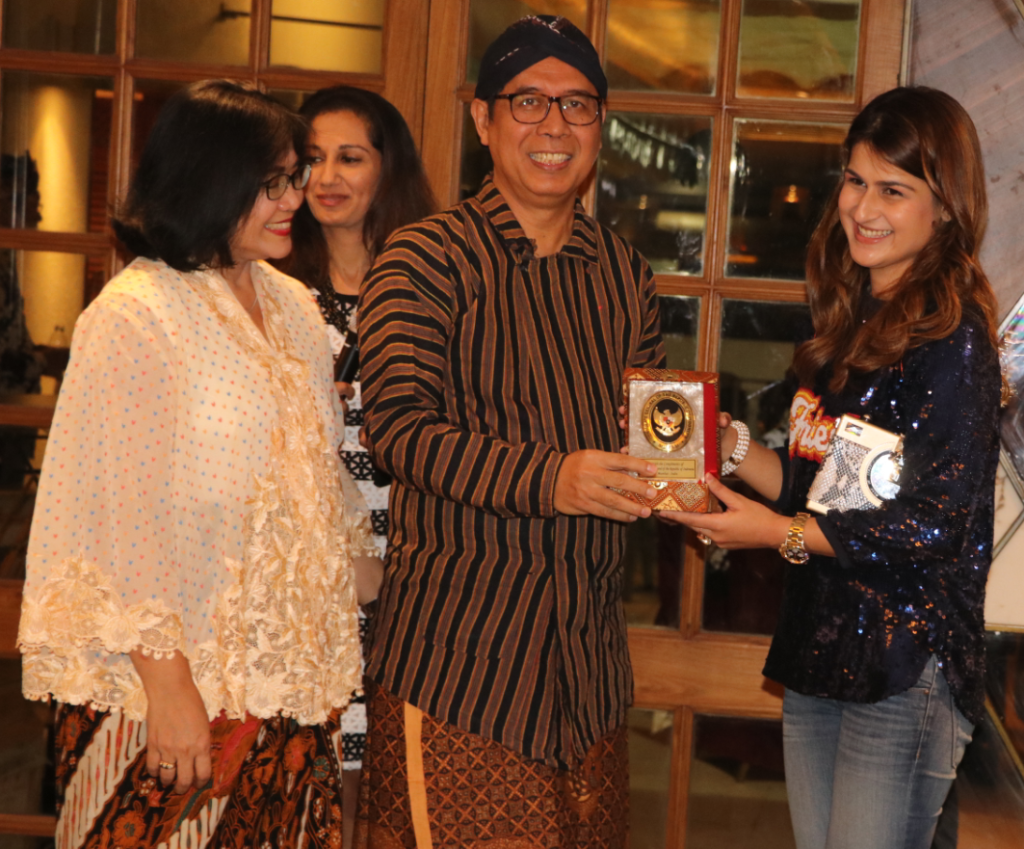 Mumbai, 8 December, 2018 (GPN) : The Consulate General of the Republic of Indonesia, Mumbai, in cooperation with The Club, D N Nagar, Andheri (West), organised a three-day Indonesian Food Festival, which started with an opening ceremony on 7th December, 8.30 pm onwards at The Dining Room at The Club D. N Nagar, Andheri and is slated to be celebrated till 9th December, 2018.
The invitees savoured the authentic taste of the Asian country's cuisine, prepared by Indonesian chef Bera Martomo. Ade Sukendar, Consul General, Republic of Indonesia, Mumbai together with Dinesh Khanna, Chairman, The Club, Mumbai had hosted the event and showcased the artistic, cultural, culinary and tourism potential to the attendees.The Indonesian Food festival not only served delicacies of cuisines to the invitees but also showcased the diverse of Indonesian cultural performance such as Traditional Musical instrument Angklung which was being played by the officials of Indonesian Consulate General, Mumbai.
Ade Sukendar, Consul General of the Republic of Indonesia in Mumbai said, "Indonesia is one of the most attractive destinations to Indian tourists with its rich culture, wonderful nature, friendly people and much more that will make as once-in-a-life time experience. Among the key attractions are: spa, ecotourism, marine tourism and MICE and these draw visitors. Further, the Visit Free Visa facility opened by Indonesia for Indian nationals make it easier for Indian travellers to visit Indonesia.
India has been ranked sixth among the top ten tourism markets for Indonesia and the number of Indian visitors are increasing annually.
Indonesia has set target of 7,00,000 Indian Tourists visiting Indonesia in 2018 against 4,85,314 in 2017. "With the commencement of non-stop flight of Garuda Indonesia Airlines from Mumbai to Bali we are sure to achieve this goal,"he said. Indonesia's stunning natural landscape offer plethora of opportunities for Indian film industry to explore the splendour and reap good harvests."
"Both the countries share much in common-geographical expanse, size and diversity of the population, culture, history and a colonial past as well as the similar direction of foreign policies in the post-independence era.
History informed us that the India-Indonesia relation dates back long ago when the Indian traders arrived in Indonesia in the 1st Century. Both have been having trade and cultural links for the last 2,000 years,"he said.
ABOUT CONSUL GENERAL OF THE
REPUBLIC OF INDONESIA, MUMBAI :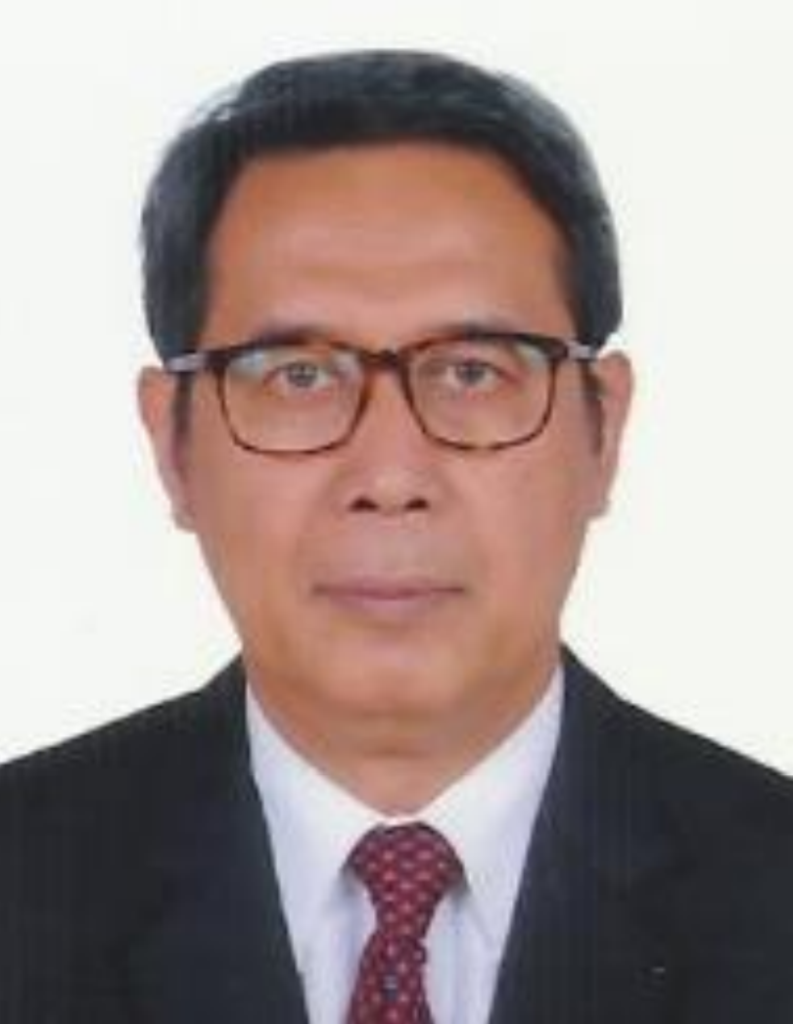 MR. ADE SUKENDAR, CONSUL GENERAL OF THE
REPUBLIC OF INDONESIA, MUMBAI
Ade Sukendar has taken over charge of the Consul General of the Republic of Indonesia in Mumbai with effect from 6th March 2018.
Prior to assuming this position, he was the Director of Diplomatic Facilities at the Directorate General of Protocol and Consular Affairs at the Ministry of Foreign Affairs (MFA) since May 2016
where he was leading the Ministry's coordination of diplomatic facilities in Indonesia, providing operational assistance to foreign missions in Indonesia ensuring that they can effectively carry out its mission according to the Vienna Convention and laws and regulations.
During the period from 2014 to 2016, he was the Secretary of the Directorate General of Protocol and Consular Affairs at MFA, Jakarta supervising personnel, operations as well as financial management of the Directorate General.
He has served in several Missions abroad viz., as Vice Consul at the Indonesian Consulate General in Hong Kong (1989 – 1993); First Secretary & Counsellor at the Indonesian Embassy in Tehran (1996-2001); Counsellor & Minister Counsellor at the Indonesian Embassy in Kuala Lumpur (2004-2008) and as the Consul General of Indonesia in Noumea, French New Caledonia
(2010-2014).
He began his career at the Ministry of Foreign Affairs (MFA) in 1985 working for two years as the Personal Assistant of the Director General of ASEAN-Indonesia and subsequently worked in the field of Energy Cooperation for ASEAN-Indonesia. His other working experiences were Chief of Section of the Politics Law at the Directorate of International Organization of MFA, Jakarta from 1993 to 1996; Deputy Secretary for Management at the Directorate General of Political Affairs
from 2001 to 2002. In 2002-2003, he served as Deputy Director for bilateral relations between Indonesia and China, Mongolia, Cambodia, Laos, Myanmar and Vietnam at MFA, Jakarta. He was
the Deputy Director for bilateral relations with Brunei Darussalam, Malaysia, the Philippines, Singapore and Thailand during the year from 2008 to 2010 at the MFA, Jakarta.
During his career, he has been an advisor of the Indonesian Delegation to the UN General Assembly Session, New York in the year 1994 and also an Advisor to the Indonesian Delegation
at the UN Human Rights Commission meeting on Discrimination, Prevention and Protection of Minorities, Geneva in the year 1995 & 1996.
He served as the Member of Protocol Team of the State Visit of the President Susilo Bambang Yudhoyono to Pacific Islands Development Forum, Nadi, Fiji in the year 2014. He has also held
the Chairmanship of the Working Group at the Bureaucratic Reform Committee of the Ministry in
improvement of the Public Service during the year 2004-2015.
He was born in Serang on 25th September 1959. He is married and has two children. He received his B.A. in Public Administration from Parahyangan Catholic University, Bandung in 1984. ENDS