MUMBAI, 24 October, 2018 (GPN) : These girls from Mumbai slums are breaking stereotypes and going against the existing social norms to rewrite their own stories despite their underprivileged backgrounds. On this occasion of International Girl Child Day, Cry-Child Rights and Youshowcases how they have managed to bring in change into the lives of these ordinary girls by encouraging them to accept education in their lives
CRY – Child Rights and You is an Indian NGO that believes in every child's right to a childhood – to live, learn, grow and play. For 4 decades, CRY and its 575 partner NGOs have worked with parents and communities to ensure Lasting Change in the lives of more than 2,000,000 underprivileged children, across 23 states in India.
A day in the life of …Farhana Warsi :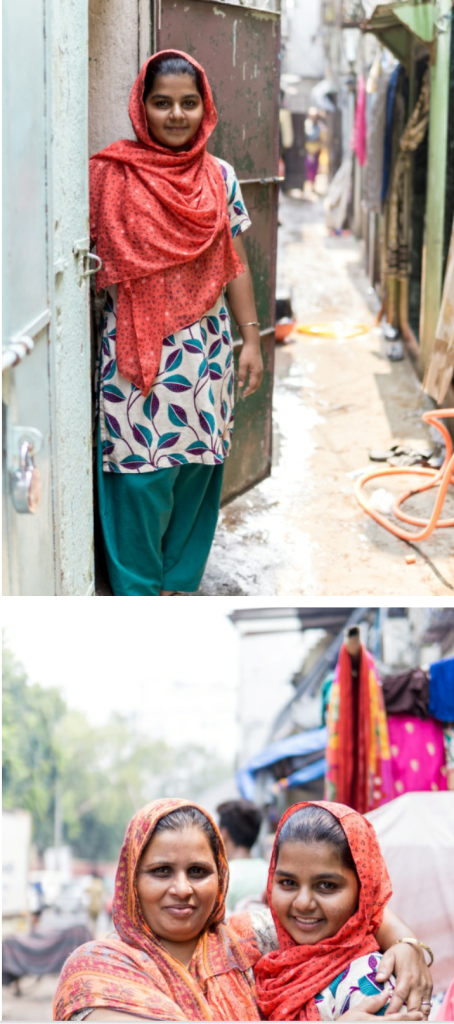 An avid lover of football, 15-year-old Farhana Warsi, who lives in Nargis Dutt slum in Bandra makes time to pursue her love for the sport as well as for studies. Farhana shares her 10 x 7 feet room with her family (parents and two brothers and one sister) says she loves to help out her mother (who works as a domestic help) in the many household chores.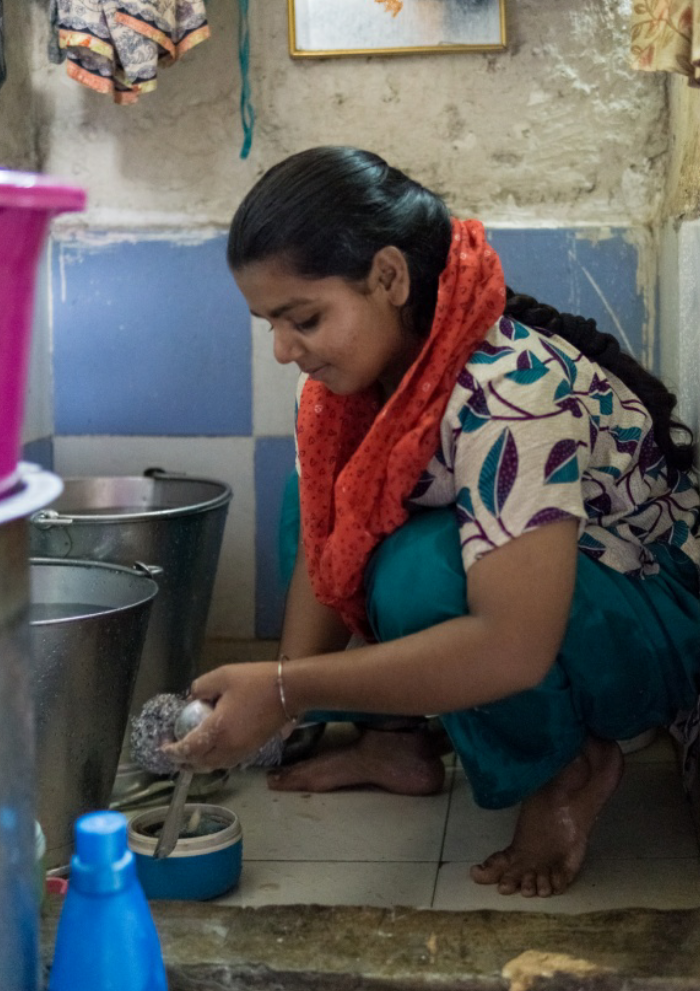 Every morning, Farhana is up at 6 am to help in the household chores of cooking meals as well as cleaning utensils and washing clothes. In between her duties, Farhana claims she is looking forward to appearing appear for the SSC exams this year.
Farhana loves studying and claims she wants to finish her graduation first. Javed Warsi, her father says that despite his poor financial condition, he wants each and every child of his to get an education, including his girls. Farhana also helps her brother with his homework from time to time.
"It is very important for girls to be education. I want Farhana to be standing on her own feet when she grows up," says Javed, her father who claims that they family makes a meagre Rs 16000 every month but tries to see that every child is educated well.
Every Sunday morning, Farhana heads for the local maidan to play football with her friends. She says she doesn't like missing her practice sessions. "I want to become a top footballer someday and I will," she states with a smile.
A day in the life of …Mariam Shaikh :
Mariam Shaikh does not let her surroundings or background affect her zest for education and making a better life for herself. The 17-year-old who resides in Rahul Nagar slum of Bandra got 73 percent in her HSC exams. She is now pursuing her graduation in the Commerce stream. Apart from juggling college and attending computer classes, Mariam helps her mother Tabassum in her cooking at home as well as running the flour mill service, which the latter operates from their hutment. "When I come home from college, I relax a bit and around evening help out my mother. I wash utensils and then sit again to study. I have a father and two brothers. Mother runs a wheat flour machine but we don't earn much through it because where we stay a lot of people prefer eating rice and hence no one comes here. My father is at home and never works because of his injured hand. Both my brothers too don't study much.
Tabassum Shaikh, Mariam's mother says that she was married at 14-years-old but does not want the same fate for Mariam. "In our community girls are not allowed to study further. I don't want Mariam to face the life which I faced at such a young age. I don't want her to become a victim of poverty. I believe education alone can give her a life she needs," she says. CRY partner, Habitat and Livelihood Welfare Association (HALWA) has been instrumental in supporting these girls. Founder Shweta Damle says that our multiple interventions focusing on need for higher education of girls have resulted in some behavioural change of parents. This is evident from the fact that 65 girls are pursuing higher education."
A day in the life of Tabassum Shaikh :
Tabassum Shaikh, lives with her family of 8 members (three brothers and two sisters including parents and herself) at Kokari slum in Sion Koliwada. Having done her primary schooling from the Sion Secondary Hindi Municipal School, she is now pursuing her HSC in Commerce stream. The family hardly makes ends meet, her father is a tailor and mother a housewife. Tabassum like the other helps her mother in cooking and in the daily housework while juggling her studies as taking care of her other siblings.
She says she wants to study hard to get out of the difficult life she and her family are presently staying in. "I want to finish my graduation and become a teacher," she says.
"It is heartening to see that both the girls and their parents are going the extra length to see that they complete their education which will eventually change their lives," says Sarika Desai, founder of SPARSH, another partner of CRY.
"Education is the key ingredient that can change the lives of girls and CRY has been working through its many partners across the country to change the narrative of girls whose come from underprivileged backgrounds. It is encouraging to see girls like Farhana, Mariam  and Tabassum take charge of their lives," observes Kreeanne Rabadi, Regional Director, CRY – West. ENDS
For more information please visit us at www.cry.org
FOR ALL PHOTOS VISIT :www.facebook.com/globalprimenews/