MUMBAI,  20 DECEMBER,  2017 (GPN) :This holiday season, of Christmas and New Year Eve embrace the spirit of joy and rejoice with an intimate gathering of friends and family. For the perfect addition to Christmas cheer in the air, Diageo India brings you bespoke festive cocktail recipes to make your holiday brunches and dinners picture perfect!
These recipes have been curated by Jamie Walker, Luxury Brand Ambassador- Johnnie Walker India and Hemant Mundkur, Brand Ambassador, Diageo Bar Academy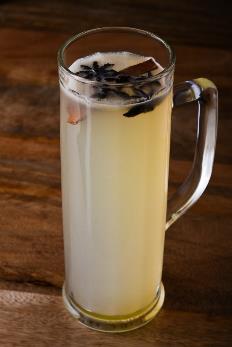 WARM & FUZZY
Rich, spicy, sweet and a touch of salt, all built on the back bone of Johnnie Walker Red Label. A warm serve with spices that pack a punch, this cocktail is the perfect drink to for you to sit and revere at a bonfire. It can also be pre-batched and then just add hot water for service.
Ingredients:
60ml Johnnie Walker Red Label

15ml fresh ginger juice

20ml freshly squeezed lemon juice

2 pieces star anise

2 grams of salted butter

15ml honey

100ml boiling water
Method:
Add all ingredients into a mug or thick glass and add half the boiling water. Stir well before adding the remaining boiling water. Serve with Star anise & cinnamon stick.
Glassware: A Mug or a Thick Glass
Garnish: Star Anise & Cinnamon stick
JINGLE BELL ROCK
Because when you throw that Christmas party, you HAVE to bring those holiday grooves to match those Christmas moves with this Captain Morgan cocktail.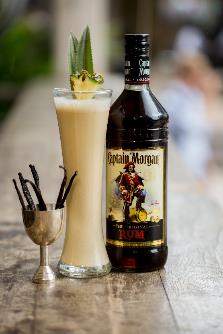 Glassware: Tall Glass
Ingredients:
Captain Morgan Original Rum 45 ml
Pineapple Juice 45 ml
Vanilla Ice Cream 1 Scoop
Coconut Syrup 1 tsp
Method: Blend all the ingredients well in a blender and pour the contents into a tall glass
Garnish: Pineapple slices
SMOKED FESTIVE FIZZ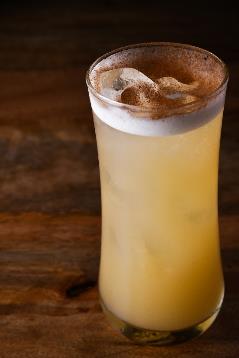 Intense smoke is brought forward on the nose with the splash of Lagavulin and then sweetened with the vermouth and apple juice. The hero- Johnnie Walker Black Label is perfectly paired to give you a great twist on the classic fizz cocktail to wow your friends and family with.
Ingredients:
40ml Johnnie Walker Black Label,

10 ml Lagavulin 16 YO,

15ml Bianco vermouth,

20ml apple juice,

20ml lemon juice,

Egg white.

Soda to top up
Method:
Shake all ingredients minus the soda and strain into a hi-ball glass. Top with a splash of soda and garnish with freshly grated nutmeg.
Glassware: Hi-ball glass  
Garnish: Grated Nutmeg
FELIZ NAVIDAD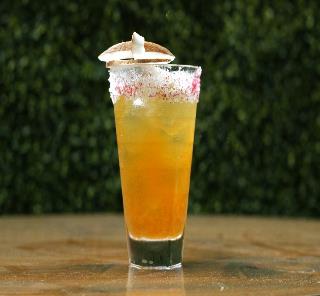 Bring in the Christmas cheer with this whisky cocktail that is truly a delight to the senses. Let's embrace our Christmas spirit with this chilling concoction of royal challenge festive cocktail
Glassware: 8 to 10 ounce glass that can hold ice
Ingredients:
Royal Challenge 60 ml

Cinnamon syrup 15 ml

Apple Juice 90 ml

Lime Juice 10 ml
Method: Fill glass with ice, pour whisky, cinnamon syrup. Top up with apple juice and stir.
Garnish: Apple fan, Cinnamon grated & Long Cinnamon stick straw.
GOLDEN TICKET – Recipe by Jamie Walker, Luxury Brand Ambassador- Diageo India
A quirky twist on the usual whisky sour, this Christmas, here is your Godden Ticket to a journey of an unforgettable scotch experience. Made with the finest scotch of the lot, Johnnie Walker Gold Label, this cocktail will be a cherry on top of your Christmas celebrations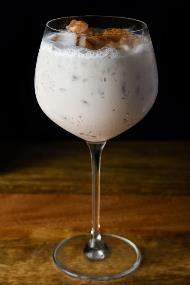 Ingredients:
50ml Johnnie Walker Gold Label Reserve

15ml port wine

1 scoop vanilla ice cream

10 ml honey

3 dashes bitters
Method:
Shake all ingredients with ice and double strain into a wine glass with crushed ice and grate fresh cinnamon over the top of the glass.
Glassware: Wine Glass
Garnish: Freshly crushed cinnamon
NAUGHTY OR NICE
Life is a choice between being naught 0r nice, this festive season why shouldn't your drink be the same?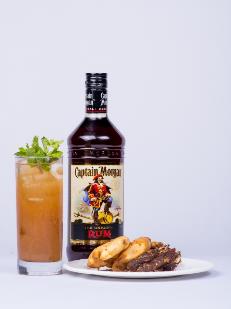 Ingredients:
Captain Morgan Original Rum 45 ml

Tamarind Juice 25 ml

Ginger Honey Syrup 15 ml

Soda Top Up
Method:
Pick all the ingredients on the list and build it up in a Collins glassware
Glassware: Collins
Garnish: Ginger strips
CHOCOLATE BOULIVARDIER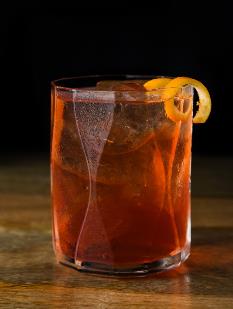 Not as sweet as the name suggests and lovely to serve with a dessert after dinner. Fresh orange and smoke with intense smoke & bitter chocolate on the palate. The smokiness ofJohnnie Walker Double Black will surely get your taste buds titillated! For all the chocolate lovers, taste the pairing smokey orange and your cocktail experience will reach a new height!
Ingredients:
30ml Johnnie Walker Double Black

30 ml dark chocolate infused Campari

30ml sweet vermouth
Method: Stir all ingredients in a mixing glass and strain into a rocks glass over good quality ice and garnish with a fresh orange twist.
Glassware: Rocks Glass
Garnish: Orange Twist
(LAST BUT NOT LEAST)……
SLEIGH RIDE
Let us kick start this festive season with this Signature cocktail that is sure to take you on the ride of your life. 'Common its lovely weather for a sleigh ride together with you'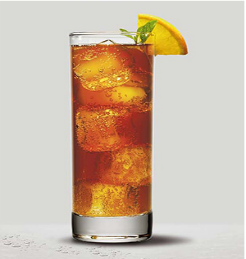 Ingredients                                           
Signature Premier Whisky – 45ml                                            

Monin Passion Fruit Syrup – 15ml

Monin Peach Iced Tea – 15ml

Lime Juice – 15ml

Soda – Topped

Glass – Collin Glass
Method
Fill the Collins glass with ice. Pour 45ml Signature Premier Whisky. Follow it up with the passion fruit and peach iced tea syrup. And then, add some lime juice and soda. Add the stirrer straw and garnish with an orange wedge to complete the cocktail.
Glassware – Collin Glass
Garnish – Mint and orange wedge
–END–