Mumbai, 12th December 2017 (GPN) :  For the first time in Mumbai, Sharmila Tagore, Saif Ali Khan, Kareena Kapoor Khan, Saba Ali Khan and Kunal Kemmu came together to unveil the debut book of author / actor Soha Ali Khan titled "The Perils of Being Moderately Famous" in the city today.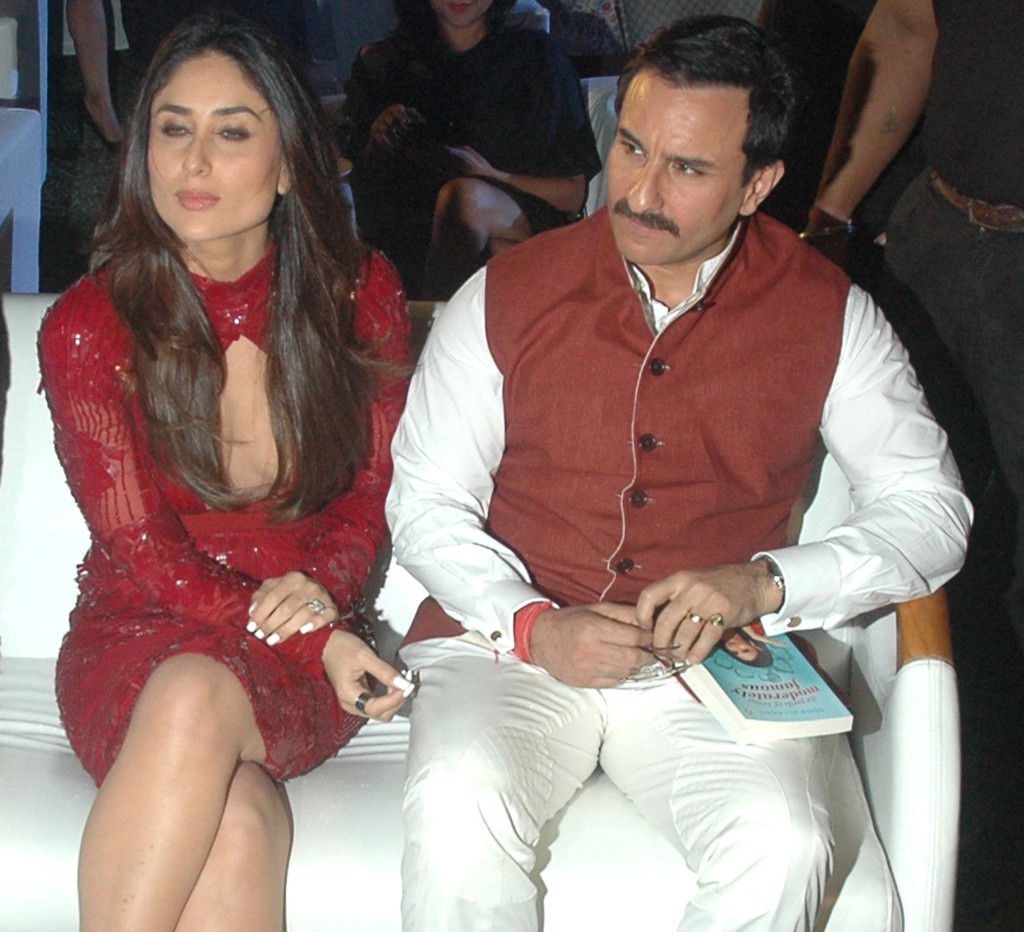 The book, published by Penguin Randomhouse India, is a collection of Soha's personal essays where she recounts, with self-deprecating humour, what it was like growing up in one of the most illustrious families of the country.
Hosted by Kaneez Surkha, the evening was sprinkled with huge doses of laughter as the family revealed interesting anecdotes of Soha Ali Khan's life that they wittily called 'The Perils of Knowing Soha'. 
The event also saw Soha speak about her journey writing this book and how she has expressed her personal experiences. The book also carries unreleased images of her family and childhood, along with a few of her adorable baby daughter Inaaya. From endearing characteristics of her father to her mother's illustrious family tree, her relationships and her struggle with writing, Soha's debut novel is a breezy and riveting read, full of insights and humour.
Soha Ali Khan commented – "I'm very excited that the book is available to buy now and will be read by an audience other than my close friends and family! I've had so much fun writing it – and to be published by Penguin is very cool."
"I can definitely say Soha Ali Khan was born to write.  Her charm and wit has shined in this brilliant collection of personal essays where she recounts with self-deprecating humor some of the most poignant moments of her life. It was wonderful to collaborate with her on this book and launching the book in the presence of her entire family was truly an unforgettable experience." said Gurveen Chadha, Commissioning Editor.
The Perils of Being Moderately Famous is now available at multiple bookstores across the country. Order your copy here.
***
The Perils of Being Moderately Famous
by Soha Ali Khan (Synopsis)
What is it like to be known as Mansoor Ali Khan Pataudi's daughter?
Or to have a mother as famous as Sharmila Tagore?
Or to be recognized as Saif Ali Khan's sister?
Or as Kareena Kapoor's sister-in-law?
And where do I stand among them?
Actor Soha Ali Khan's book debut is at heart a brilliant collection of personal essays where she recounts with self-deprecating humour what it was like growing up in one of the most illustrious families of the country. With never before published photos from the author's family archives, the book takes us through some of the most poignant moments of her life – from growing up as a modern day princess to her days at Balliol College to life as a celebrity in the times of social media culture to finding love in the most unlikely of places – all with refreshing candour and wit.ENDS
FOR MORE PHOTOS VISIT & SUBSCRIBE TO : https://www.facebook.com/globalprimenews/