Throws the first punch in its fight against counterfeiting to protect consumers from the menace of fake goods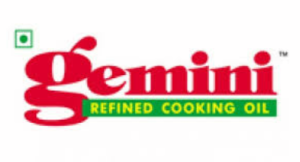 New Delhi & Maharashtra (National), May 02, 2017 (GPN) : Cargill Foods India, a leading FMCG company, has seized the finished and semi-finished stocks of a fake product called Genuine, in its fight against the menace of counterfeiting. The company had successfully launched an anti-counterfeiting technology to check its brand's authenticity in February 2017 and now, has taken the first step against counterfeits through legal action to get the cases registered.
Cargill Foods India believes in nourishing the world in a safe, responsible and sustainable way and follows global standards around food safety. It strongly condemns counterfeiting and is making all possible efforts to eradicate the problem at its roots.
Cargill Foods India's brand – Gemini Cooking Oil – is Maharashtra's No. 1 Cooking Oil. Its popularity, heritage of more than 20 years, and leading market share, makes it prone to counterfeiting. Cargill recently discovered another brand called Genuine, whose logo and pack label is deceptively similar to Gemini. Manufactured by MM Oils Enterprise in Maharashtra, Genuine as a counterfeit tarnishes the brand equity that Gemini has been carrying for years.
Counterfeits like Genuine not only diminish the reputation of the Gemini brand but also pose health risks for the consumers who buy fake product under the assumption that they are buying the authentic one. Armed with a High Court Order, Cargill Foods India, with the help of court officials and local police authorities, conducted a raid on MM Oil Enterprise in the month of April, 2017 at its premises at Dahiser Mori, Maharashtra. The raid resulted in seizure of finished goods and packing material of the Genuine brand. This seizure acts as a warning for all the other companies who are already counterfeiting or are planning to create counterfeits of the Gemini Cooking oil brand.
Commenting on this, Mr. Deoki Muchhal, Managing Director, Cargill Foods India said "Gemini Cooking Oil is a heritage brand which comes with a sense of belonging and trust amongst our consumers. Counterfeit products sabotage this trust and goodwill that this brand enjoys. The initiative taken in February to introduce technology for combating counterfeit products has created a platform for this raid. With the help of court officials and local police authorities, we were able to seize the fake goods that are health hazards for our consumers, and which also tarnish the brand's equity and reputation. We are proud of our team and thankful to the Government & Authorities who have helped us in this entire process."
Speaking on the successful execution, Mrs. Neelima Burra, Chief Marketing Officer, Cargill Foods India, said, "In the last quarter, we had announced our fight against Counterfeiting – which is a huge menace and may have severe consequences on consumers' health. We had launched state-of-the-art Technology on our packaging to help consumers identify the original product. It gives me immense pleasure to share that we have successfully conducted the raid, which has resulted in the seizure of finished stock of 9.5Tons and over14Kgs of packaging material. We will continue to be aggressive against those miscreants who tarnish the equity of the Gemini Cooking Oil brand."
The anti-counterfeiting technology launched by Cargill in February 2017 has a unique feature with a two-way process to check the authenticity of its products. This process includes a 3D Hologram of Cargill with '1865' written – the year of foundation of Cargill's operations. In addition, customers can download an app called 'Mojo Tags' to scan the batch code of the product and receive reassurance that the brand is authentic. This is the first time an edible oil brand in the country has used technology to fight the problem of counterfeiting.ENDS.