'The BodyPower India Tour and FitFactor India  qualifiers aim to spread awareness amongst  Indian youth for health & fitness and career in fitness industry as an Athlete'.
Mumbai, November, 2016 (GPN): Indias premier fitness modelling show "Fit-Factor India" regional qualifiers will be held this year at the BodyPower INDIA Tour across 13 cities. The expert team embarking on the tour for educational seminar and the qualifiers will have a daylong session in each city. The event will consist of seminar, experts advice, interaction, mentoring the fresh talent followed by the FitFactor audition round. Selected participants (males & females) from each city will be qualified to the grand finale at the BodyPower Expo to be held in Mumbai. Total 26 Qualified / Winners from 13 cities (Each city will have one Male and one Female Regional winner) will be rewarded with the prizes worth of Rs. 6,50,000 in total.
The 13 cities to which BodyPower India team will tour from 6th to 19th November include Bangalore, Nagpur, Lucknow, Kolkata, Indore, Ahmedabad, Chennai, Mumbai, Goa, Pune, Jaipur, Chandigarh & Delhi.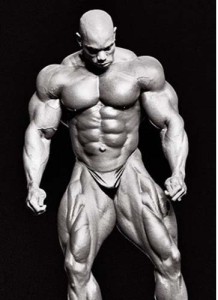 The attendees can attend the educational seminar at every location and meet their inspirational athletes wholl be sharing eye opening knowledge to the mass and competition preparation skills that one need to nurture with for a winning stage presence.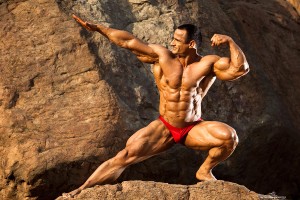 Followed by the qualifiers, judging the individuals physique and his stage presence. The judging panel for the auditions include national and international athletes such as: Hollywood actor- Martyn Ford, WBFF PRO Muscle Model- Jaco De Bruyn, Celebrity trainer to Arjun Kapoor & Sushant Singh Rajput – Harry Ranson, Calisthenics Expert- Jase Robinson and IFBB Pro Nathan De Asha, The Wizard Prep Coach  Nathan Harman along with the leading National Athletes from home ground.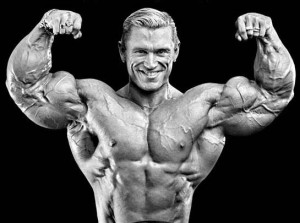 Whilst touring, BodyPower team will echo the message of Health and Fitness at all the 13 locations patronizing youth who have the talent and spark to make it on the international stage of fitness.
Commenting about the upcoming BodyPower India Tour" and BodyPower Expo" in Mumbai,  Nick Orton – CEO of BodyPower said Each years growing response to our earlier three editions of BodyPower INDIA Tour has encouraged us this year to reach out 13 cities (from last years 9 cities). The interaction and qualifiers will help us discover men & women with qualities to compete on international platform. I am looking forward to see the shortlisted talent groomed to compete at the big finale to be held at BodyPower INDIA in Mumbai".
PROFILE :-  Mr Nick Orton, CEO – BodyPower Ltd.
Nick Orton is a 47 year old UK-based entrepreneur best known as CEO of BodyPower Ltd. This global fitness media enterprise boasts a portfolio that includes the hugely successful BodyPower Expo fitness exhibition series in both India and the UK, live events all over the world, clothing, merchandise and even an Eau de Toilette.
Educated at the University of Plymouth, the author of Think Big showed entrepreneurial instincts from a young age, utilising his passion and flair for business to start several small-scale enterprises as a student.
The self-made father of two has since gone on to develop no less than seven major expo brands, each going from zero to over the million (GBP) mark. Orton now has multiple investments in a variety of sectors, in different countries, including clothing, property, lifestyle, media, health food production and FMCG retail. Despite a successful stint in pharmaceutical sales, working as a salaried employee just wasnt the route that Orton was destined for. Despite the obvious financial pressures and risk involved, he embarked on a journey of self-employment and it was the UK and Irish exhibition industry where a formidable reputation was forged.
Having tackled both the B2B and B2C sector with a multitude of events, Orton sold his successful 'Closer Still' event organisation business, responsible for delivering trade shows like the Dentistry Show and Pharmacy Show. Instead of sailing off into the sunset, Orton launched BodyPower in 2009 with a very small team that included business partner, Ollie Upton, and brother, Steve. A long-time fitness enthusiast, the show was designed to inspire people to become fitter and to celebrate everything positive about fitness including the various power sports, athletes, trainers and brands. Orton and his team grew the UK event from around 8,500 visitors at the inaugural event to a staggering 91,000 in 2016  a growth of over 970%.
 In 2012, with the business growing, Orton added Physique Elite to the BodyPower portfolio, a global network of fitness trainers.
Taking BodyPower global had always been the goal, and after Kumar Mannava became the first Master Trainer in India, the route into the Indian market was starting to take shape.
Bollywood stars Hrithik Roshan, Arjun Kapoor, John Abraham and Ranveer Singh all underwent a body transformation using Physique Elite catapulting Orton into the limelight in India.
In 2014, BodyPower Expo was taken to Mumbai, with almost 10,000 visitors paying to see big name athletes and international brands in Indias financial capital.
BodyPower now have strong roots in India through its Indian arm  BodyPower India Pvt Ltd headed by Mr Pradeep Singh delivers multiple athlete tours throughout prime cities in India  to spread the positive message about fitness and an expanding expo in Mumbai that is set to top 35,000 visitors.
Orton can now lay claim to a team of over 3,000 ambassadors spread across four continents as his passion for inspiring people continues to grow and grow. BodyPower will no doubt scale new heights in the years to come and Orton will continue to steer the ship.
For more information log on to www.bodypower.com