·        Invites STEM (science, technology, engineering, maths, medicine) workers to participate in FameLab 2017 – deadline 15 November
·        Finalists receive exclusive 2-day masterclass in science communications from UK experts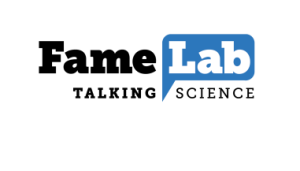 ---
·        Winner will represent India at FameLab International Grand Finale at the Cheltenham Science Festival in the UK in June 2017
Mumbai, November 05, 2016: Underscoring the significance of India's strong scientific heritage and its potential for technological innovations, British Council is inviting applications from STEM workers for FameLab India 2017.
FameLab is the world's largest science communication training programme and competition. The competition is aimed at presenting scientific concepts in an interesting and innovative manner to the general public.
Open to applicants aged over 20 years, the competition requires applicants to fill in an application form and submit a video of their 'Science Talk'.  Top 30 entries from each region will be sponsored to a regional science communication workshop conducted by Indian and UK facilitators and then they will then compete at a regional competition event. Regional competitions will be held at IIT Bombay, IIT Delhi, KIIT Bhubaneswar and University of Kerala in November and December 2016.
Finalists will be selected to participate in an exclusive masterclass, where they will receive training in science communication from UK experts. The training provides a life-skill helping STEM workers reach new audiences with science.
The winner of the national FameLab India competition will take part in the International Finals, alongside representatives of over 25 other countries, at the Cheltenham Science Festival in June 2017.The last date for applying to FameLab India is 15 November 2016.
"In India, our key focus is in three areas: education and science, culture and promoting the English language. India is on the cusp of digital and technological revolution. Through FameLab, we would like to work with the next generation of Indians to help them present useful science in an interesting and innovative manner. Scientific information is becoming an essential and integral part of people's daily lives. We want to create a platform that promotes a culture of science and improve people's understanding of science and science related information," said Alan Gemmell, OBE, Director, British Council India. 
FameLab encourages scientists and STEM workers to inspire and excite new audiences with science.
The training and competition format provide a platform for STEM workers to show the public the exciting side of science; enhance their communication and presentation skills; engage with like-minded individuals; and join a unique, international alumni network.
FameLab® is a registered trade mark of Cheltenham Festivals, who created the programme in 2005. Since 2007, thanks to a partnership with the British Council, FameLab has gone global. The programme has been run in over 30 countries across the world together with more than 200 local partner organisations. National FameLab programmes currently run in Australia, Brazil, Azerbaijan, Bulgaria, Croatia, Cyprus, Czech Republic, Egypt, France, Germany, Greece, Hong Kong, Ireland, Israel, Italy, Kazakhstan, Korea, Lithuania, Malaysia, Netherlands, Poland, Portugal, Romania, South Africa, Spain, Switzerland, Thailand, UK, USA and Vietnam.
Throughout these countries over 7000 STEM workers have participated in FameLab since 2007.  Participants join a truly global network of multi-disciplinary STEM workers, connected with research, industry and education networks, that are helping to address global challenges. More than 200 local partners including ministries of education, ministries of science, universities, science foundations and academies already support FameLab, underlining its importance to science communication across the world.
The UK is the world leader in the area of science communication – there are academic programmes in the field and a number of annual, exciting science festivals. Science Communication is a recognised profession and the UK's experience in science communication has changed the way the media report on scientific topics.
For registration or more information on FAMELAB, please log on to: