• Summit is under the theme of "India emerging: next leap for Real Estate and Infrastructure"
· India as the top emerging economy destination for Real Estate and Infrastructure investments
· Summit to discuss issues on growth drivers for attracting investments, impact of new regulations since last year including REITs, RERA and GST, explore new investment models and engage all stakeholders
· Large global investors such as Cohen & Steers, CPPIB, KKR, Morgan Stanley, Standard Chartered Bank, IFC (World Bank), Ascendas, Clearwater etc. to attend
· Top Indian financial institutions and PE funds like Piramal, SBI, HDFC, ICICI, IDFC, Kotak Realty, Xander, DMI, Reliance etc participating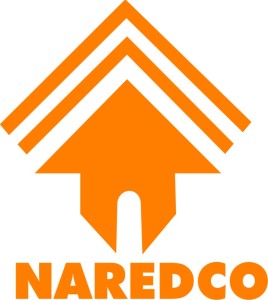 MUMBAI, October 4, 2016: NAREDCO (National Real Estate Development Council), in association with APREA (Asia Pacific Real Estate Association, will host a two day Real Estate & Infrastructure Investors' Summit in Mumbai on October 13 – 14, 2016 at J W Marriot, T2 Airport, Mumbai. The focus of this summit is to showcase opportunities in Indian real estate and infrastructure, create a cohesive environment between funds, institutional and HNI investors, developers and policy makers in India.
The Summit has PwC as Knowledge Partner, Knight Frank as Industry Partner and is supported by JLL, Prequin, CBRE, PropEquity, InfraBuddy and IVCA.
Over two days, the Real Estate & Infrastructure Investors' Summit (REIIS) will focus on issues concerning growth drivers for attracting investments, impact of new regulations including GST and RERA, enabling policy framework for integrated development and India's standing as a global investment destination, opportunities for AIF and FDI funds, shift in Local Partner investment models and emergence of India in 2022.
India's top policy makers at national and state level, including Shri Arun Jaitley, Hon'ble Finance Minister and Minister of Corporate Affairs, Shri Devendra Fadnavis, Hon'ble Chief Minister of Maharashtra and top officials from Securities and Exchange Board of India (SEBI), Department of Housing and Reserve Bank of India are expected to address and participate in the deliberations at the summit.
Private Equity (PE) investments from foreign funds in Indian realty sector rose by 33 per cent to Rs 14,974 crore during last year. However there is a huge deficit and if we are to house all citizens by 2022 then it requires an investment of US $ 2 trillion for construction of 9 crore housing units; the present shortage plus additional demand of housing by 2022. The Summit explores ways of bridging the financing gap through partnerships, asset monetisation, role of HNIs and family offices.
The recent passing of the Real Estate (Regulation and Development) Act, 2016 (RERA) is set to boost investor confidence, accentuation more foreign investments into a more transparent realty sector. There has been a surge of demand for non-housing asset classes like commercial and IT/ITES space, retail, hospitality, warehousing and other income producing assets, buoyed by the enabling regulations under REITs.
The Summit will drive the mantras of transparency, predictability, partnerships, uniformity, affirmative actions, long term growth and sustainability in taking India twin sectors to unprecedented heights!
NAREDCO National President Parveen Jain said, "We are delighted to host this investment summit in Mumbai. This summit is being held at a crucial phase for the real estate and infrastructure sector; both which are growth engines for the development of the Indian economy. India is moving at a rapid pace in its development and funding this growth is the need of the hour. This summit will address issues faced by the industry and bring PE Players from across the globe and Indian developers on the same platform. The ever evolving and changing market dynamics are reasons for holding this summit, helping further cement the relationship between developer and foreign investors."
Commenting on the summit APREA CEO, Mr. Peter Verwer said, "India is on a growth trajectory aimed at hitting a long-term demographic sweet spot due to the Modi Government's nation-building programs that will deliver direct growth dividends to the real estate industry. The securitisation of real estate — REITs and lnvlTs will foster greater economic velocity along with a more efficient and transparent market. The opening-up of India's capital markets will attract more international investors who will help diversify funding and financial platforms. This Summit will examine the prospects for building a deeper, more prosperous real estate marketplace in India."
Abhishek Goenka, Leader – Real Estate Tax, PwC India said, "A lot of funds (large sovereign wealth funds, pension funds and other global investors) are gearing up for investment opportunities in real estate in anticipation of a positive outlook of fresh funds being allocated to this asset class. Improving macro-economic conditions, enabling policy environment, recovering demand, attractive valuations and increasing capital requirements of the Indian real estate sector, are further driving investments. Investors have been shying away from Indian real estate as the industry is grappling with project delays and multiple approval authorities. However, in the last one year, critical regulatory changes (RERA, REITS, FDI etc) have helped build a wave of positive sentiments amongst investors."
Amit Goenka, MD & CEO, Nisus Finance, the Convenor of the Summit stated: "The immense influx of global capital is a clear indication of India's emergence as a global economic power house. This Summit is the bedrock for strategic understanding of nuances and opportunities available in the Real Estate and Infrastructure sectors, unearthing value, forging relationships, influencing change and growth while creating profitable partnerships. This Summit started the momentum last year, its effect is visible! REIIS-2016 is upping the ante with the largest congregation of infrastructure and RE developers, thinkers, influencers, policy makers and investors; bringing several first time participants to initiate their India story."