– Monte-Carlo Sporting Summer Festival – From 2nd July to 20th August 2016 –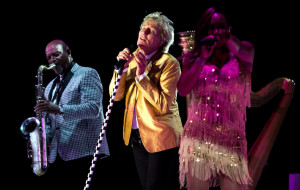 All India, 10th August 2016 (GPN) : Since 1974, the trademark of the Monte-Carlo Sporting Summer Festival has been to host the biggest stars. This year from July 2 to August 20 2016, Monaco will again host some leading stars in the World. These exceptional events and dinner shows have marked many generations. Every year, the aim is to keep-up with this tradition while trying to innovate, in tune with new sounds styles and trends in music and performances.
Rod Stewart has been confirmed to open the Monte Carlo Sporting Summer Festival on July 2 in a spectacular show that will showcase his biggest hits from 1970 right through to his current album 'Another Country'.
For the first time in 2016, urban dance will have its moment in the limelight with Dreamworld presented by Wonderland Dance Company on July 4, the spectacular show created by Gabi Lukacs and Mark Lakatos in Budapest in 2013. This fast-paced show of back-to-back scenes will be performed by dancers and acrobats from the worlds of ballet, modern dance, break dance, martial arts and circus.
Burt Bacharach, one of the world's most acclaimed, award-winning composer and songwriter, and recipient of three Academy Awards and eight Grammy Awards, will be performing on July 9. After a sold out show, Enrique Iglesias will again be gracing the stage of the Monte-Carlo Sporting Summer Festival on August 13.
The Artistic Management has been working hard for months to plan the Monte-Carlo Sporting Summer Festival in the legendary Salle des Etoiles. We are very proud to present the most beautiful summer festival as part of the lively, fun-filled summer season of the Principality of Monaco.
For more information, or to book your tickets for the Monte-Carlo Sporting Summer Festival visit: http://www.montecarlolive.com