All India, 30th December 2015: Israel's trend-setting city, Tel Aviv is a haven for food connoisseurs from around the world. Israel's gastronomical legacy attracts Indians with mouth-watering vegetarian dishes. The young city of Tel Aviv offer distinctive cuisines influenced by Russian, Polish, Arabic, Moroccan, Bulgarian, and Iraqi— that can coax a world of flavors out of the most humble vegetable. By spending a meatless vacation in Tel Aviv, you will sample the city's best bites and involve all your senses. Tel Aviv gurantees to attract Indians for a fresh-food focussed vacation, lined with the finest vegan and veg-friendly options.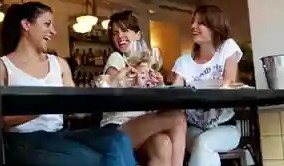 Caffe Kaymak: Strung with fairy lights, this tiny spot has a strictly vegan menu. The bean soup is a medley of beans, tomato and black pepper offering a complex flavour with simple assortments.
Dallal: The sprawling restaurant with courtyard has waitresses extremely familiar with the veg-centric menu to help to choose the best dish. With some amazing starters, the standout is the signature Dallal ceviche, mound with red peppers, beets, and eggplant, sitting in a pool of sheep's milk yogurt with a crown of cubed challah croutons.

Tenat: The Ethiopian vegan café is known for its big platters. The famed Injera plate known for its injera bread wrapped around lentils, root vegetables, beetroot leaves, and potato salad is best complimented with Ethiopian beer.
Chiripom: The restaurant special focus is on North African contribution to Israeli Cuisine. A must try at the restaurant is the fried potato croquettes made of fried onion, parsley, and white potatoes which tastes like a creamy potato mousse.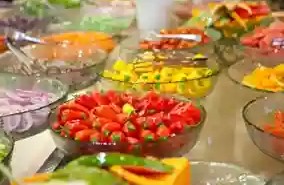 Bindella: The posh Italian restaurant has some dedicated vegan dishes for its veg-hungry patrons. The Italo-Israeli salad which includes tossed mint, arugula, hazelnuts, and finely chopped cauliflower into bright colours is a treat for your senses.
Nanuchka: The hand-made dumplings made with stuffed potato, paired with eggplant salsa is a reason alone to visit this Georgian vegan restaurant. The amazing Nanuchka's Zucchini stuffed with bulgur and cranberry, and the Pirashky Fungi filled with seasonal mushrooms is also a must-try.
Visitors can experience a range of vegetarian delicacies not only in Tel Aviv but in the entire Israel. With fine dining to roadside stalls, the friendly country will offer wide array of vegetarian treats which will satisfy even the most particular in taste. Explore the various varied flavours in Israel to suit your taste buds.